Talking Pictures
The Tree
My commute to and from work took me past this massive tree nearly every day for three years. The tree always commanded my attention, particularly during the winter months when its scraggly, barren limbs were highlighted by the latest snowfall. Though the tree had been dead for many years, it continued to stand as the patriarch of the park. A long-abandoned school remains on the park's grounds and, much like the tree, decayed greatly as the years passed. What stories might the children who attended that school share about playing around the tree, or better yet, what stories could the tree share about them?
As I drove past the park one day last fall, I was saddened to see that the tree had been tagged for removal. I hoped it would be spared its fate a little while longer so I could create an image of the tree as I wanted to remember it—immediately after a fresh blanket of snow had fallen. Fortunately, the tree stood its ground throughout the winter and I was able to capture this photo. Workers finally removed the tree several weeks ago. A framed enlargement of this image now hangs above my fireplace as a reminder of the sentinel that once filled the void I now see when passing by the park.
—Greg Viebranz
Westerville, OH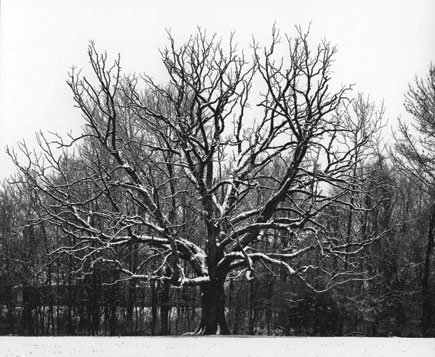 © 2010, Greg Viebranz, All Rights Reserved
Please Read This
The premise of "Talking Pictures" is that every picture has a story. We invite you to send quality prints (only) and a short narrative on why you took the picture or how, in retrospect, it brings up thoughts and feelings about the subject.

We do not return submissions. By sending us an image and text you grant us permission to publish it in this magazine and on our website. If you have any questions, please e-mail us at: editorial@shutterbug.com.

Send submissions to: Talking Pictures, Shutterbug, 1415 Chaffee Dr., Suite #10, Titusville, FL 32780.

FEATURED VIDEO