Talking Pictures
Reflections
My wife and I were visiting Hwange National Park in Zimbabwe. The sun had just dropped below the horizon and we were preparing to return to Little Makalolo, our base camp, when I heard "thrashing" sounds that were unmistakably those of an elephant herd.
We could barely make out the silhouetted movements of the herd on the far side of the river. I knew not to use a flash so as not to spook the elephants. Fortunately, the moon was almost full, and while it wasn't enough to reveal any detail of the herd, it was bright enough to cast a shadow of a lone cow elephant at the water's edge.
I used the widest possible aperture at which I could hand hold the camera and took the shot. What came out was exactly what I had hoped for—a surreal image of a subject without actually photographing the subject itself.
Whenever I view the image, it brings back feelings of excitement, knowing that we were on foot and less than 30 yards from an elephant herd with only our ears and reflections to tell about their presence.
—Butch Mazzuca
Edwards, CO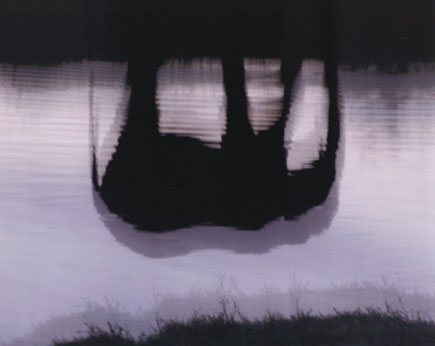 © 2010, Butch Mazzuca, All Rights Reserved
Please Read This
The premise of "Talking Pictures" is that every picture has a story. We invite you to send quality prints (only) and a short narrative on why you took the picture or how, in retrospect, it brings up thoughts and feelings about the subject.

We do not return submissions. By sending us an image and text you grant us permission to publish it in this magazine and on our website. If you have any questions, please e-mail us at: editorial@shutterbug.com.

Send submissions to: Talking Pictures, Shutterbug, 1415 Chaffee Dr., Suite #10, Titusville, FL 32780.

FEATURED VIDEO