Talking Pictures
"The Beach"
The Beach. Aquamarine sea. Azure sky. Beige sand. A seashell. A seagull. No people. No boats. The Beach. This photo was taken at Miami Beach, Florida, in the heart of the tourist season. Even in the midst of crowded civilization, one can find nature if you look for it. The Beach.
—Leonard Malkin
Troy, MI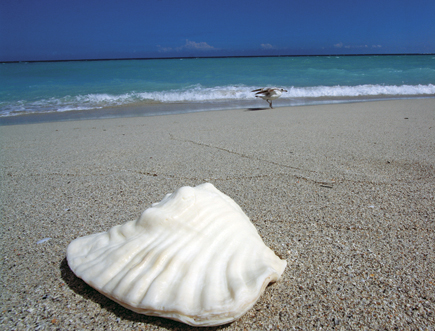 Technical Info: Photo taken with a Canon EOS 40D and a 10-22mm f/3.5 lens. Exposure at ISO 200 was f/16 at 1⁄640 sec.
© 2010, Leonard Malkin, All Rights Reserved
Please Read This
The premise of "Talking Pictures" is that every picture has a story. We invite you to send quality prints (only) and a short narrative on why you took the picture or how, in retrospect, it brings up thoughts and feelings about the subject.

We do not return submissions. By sending us an image and text you grant us permission to publish it in this magazine and on our website. If you have any questions, please e-mail us at: editorial@shutterbug.com.

Send submissions to: Talking Pictures, Shutterbug, 1415 Chaffee Dr., Suite #10, Titusville, FL 32780.

FEATURED VIDEO