Talking Pictures
Follow That Elephant
While on a safari in the Serengeti of Tanzania we were tracking a family of cheetahs when we crossed a dry lakebed with these incredibly large and deepened footprints of an elephant. The asymmetrical pattern that emanated from the portion of a dried piece of driftwood almost looked as though it had been arranged for the shot in the middle of nowhere. Although we never did catch up with that elephant, the recorded scene of what I didn't see left an indelible impression with me that transcends pretty much many of the animals I did see and document.
—Marvin Seiger
Scottsdale, AZ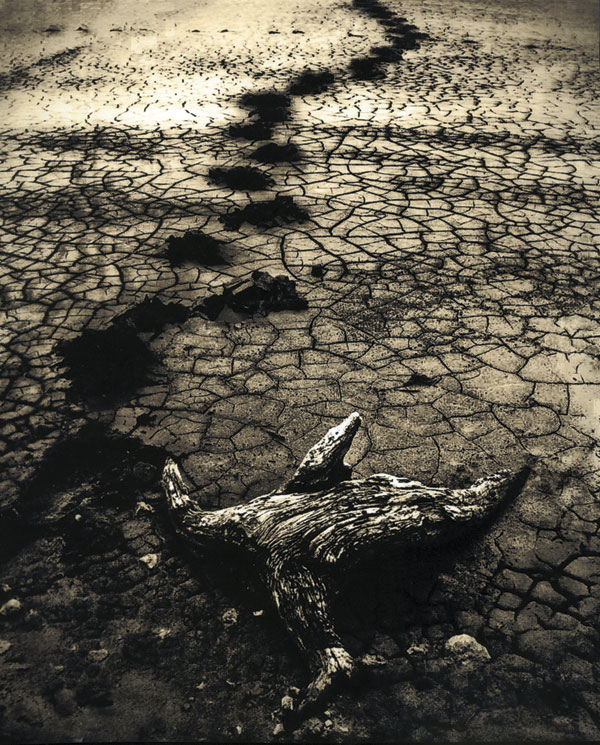 Please Read This
The premise of "Talking Pictures" is that every picture has a story. We invite you to send quality prints (only) and a short narrative on why you took the picture or how, in retrospect, it brings up thoughts and feelings about the subject.

We do not return submissions. By sending us an image and text you grant us permission to publish it in this magazine and on our website. If you have any questions, please e-mail us at: editorial@shutterbug.com.

Send submissions to: Talking Pictures, Shutterbug, 1415 Chaffee Dr., Suite #10, Titusville, FL 32780.

FEATURED VIDEO