SUMMER Travel & Nature Photography Tips & Tricks (VIDEO)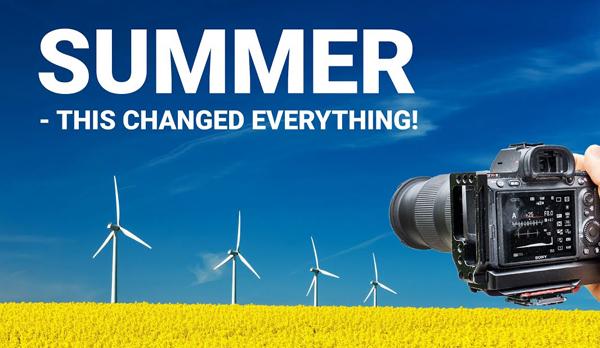 The official first day of summer is almost upon us, and with the new season comes a variety of great photo opportunities as well as some challenges. The tutorial below will quickly get you up to speed, with a variety of tips on gear, exposure, composition, camera settings, and more.
Danish pro Mads Peter Iversen says, "summer is absolutely my favorite time of year to shoot." In this behind-the-scenes episode he explains why summer photography requires a different approach than shooting other times a year, as you watch him capture the essence of summer in the Danish countryside.
Iversen is working his magic in a beautiful field of dandelions, as he captures a wide variety of images—from close up detail shots to expansive vistas, while incorporating interesting background elements in some of his shots. One of his tricks is contrasting the bright yellow blooms with vivid green ground cover in some shots, and with a vibrant blue sky in others.
One of Iversen's composition tips is varying his vantage point by shooting from both low and high camera positions while experimenting with angles. He's very well known for a unique, minimalist style of outdoor photography, and demonstrates how to incorporate that approach when photography the splendors of summer.
Iversen discusses focusing techniques and appropriate exposure settings when using lenses of different focal lengths, and what adjustments are necessary when selecting small apertures and high ISOs. He also explains the importance of employing a polarizing filter,
You'll also gain inspiration from Iversen's beautiful images, as well as his drone sequences shot from above.
After watching the video, head over to Iversen's YouTube channel where you'll find more great outdoor photography advice.
And check out a tutorial we posted from another pro recently, explaining a valuable "secret" for editing landscape photos in Lightroom.

FEATURED VIDEO