Struggling with Telephoto Nature Photos? Try These Easy Tips (VIDEO)
Most experienced landscape photographers reach for a wide-angle lens when shooting expansive vistas. But telephoto lenses, when used properly, can capture compelling outdoor images with a unique look.
If you're struggling with telephoto landscape photography, you've come to the right place, as respected pro Chris Perea provides a few tips that consistently deliver better images. Sometimes the problem is a technical one, with incorrect focus or exposure. Other times it's confusion as to composing complicated outdoor scenes.
Perea admits to having difficulty with long lenses when first starting out: "My photos wouldn't be sharp or they'd be completely uninteresting," and his composition wasn't great. Fortunately, with experience, Perea solved these problems, and you'll learn his simple tips in the four-minute video below. The result will be shaper images with greater impact.
Perea begins with the importance of precise focus, and he has a pretty simple fix "that works every single time." He begins by mounting his camera on a sturdy tripod to eliminate camera shake and the necessity of camera settings that may degrade image quality.
You'll see why it's important to turn off image stabilization when your camera is on a tripod—a fact that's often overlooked by both beginning and more experienced shooters. And for maximum sharpness with slow shutter speeds Perea strongly recommends using a remote trigger or the camera's self-timer. This prevents inducing camera movement when depressing the shutter button.
Perea has another tip for eliminating camera shake under windy conditions that is new to us; namely removing the lens hood that's far from the camera's center of gravity and can act as a sail.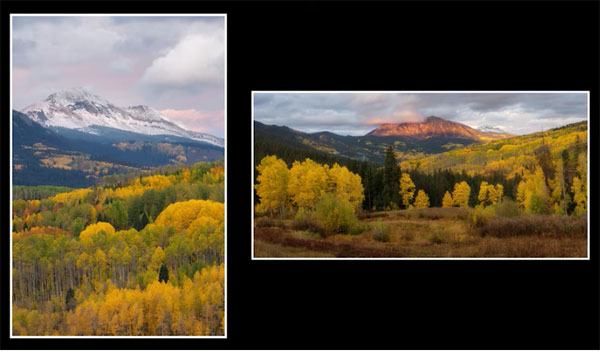 With the technical advice out of the way, Perea moves on to a discussion of composition and his method of finding interesting subjects with a telephoto lens. So watch the video, pull out your big gun, and give these simple tips a try.
You can find other helpful lessons and view more of his fine imagery with a visit to Perea's YouTube channel. And don't miss the earlier tutorial we posted from another pro, with three tips for shooting amazing photos of the full moon with simple gear.