Stronger Than Ever
Technological Advances Make Medium Format Even More Versatile
All photos taken with Pentax 645N camera, 75mm lens, Program mode, Kodak E100VS film. Model: Alison Irving.
Photos © 1999, Steve Bedell, All Rights Reserved
There's another section in this issue of Shutterbug where many of the writers are asked to predict the future of photography. I've got to admit that I try my best but I'm not very good at it.

Take medium format. If you had asked me three years ago where medium format would be right now, I'd have told you that it would be on its way out the door, replaced by 35mm--I'd have been dead wrong. Because as we enter the year 2000, medium format is more popular than ever and still serves the needs of the professional and advanced amateur exceedingly well. And rather than fading away, there are even more cameras and formats than ever before. The market for medium format is so strong that many manufacturers in optics and 35mm cameras for many years, have jumped in to give us even more choices. This is a great time to buy a medium format camera or get involved in medium format.

By incorporating many of the features that make 35mm so attractive, they have been able to make the format even more appealing. I'm not going to discuss in this article the many reasons why medium format is a great choice in many situations. I've done that before and I'm sure it will be covered in other articles. Instead, I'm going to focus on several major technological developments that breathe new life into the venerable format. Not all features are of course available on all cameras, just like in 35mm, but by choosing the features that are most important to you, you can narrow your selection down.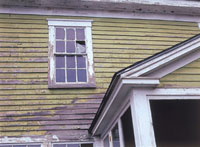 Metering Systems. There used to be a very short list of metering choices in medium format, and that list was what's available in handheld meters, because there just weren't any built-in meters in medium format. Now, you have a full range of options, such as spot, averaging, and matrix, and the camera would be happy to supply you with finished results automatically using programmed, aperture priority, or shutter priority options. Still not quite sure the camera will nail the exposure? Try the auto bracketing feature and concentrate on the image, not the exposure. Then check 'em when you get the negs or chromes in your hand because all the critical exposure information will be printed in the excess film area, along with the mode you were using and other little tidbits. You still have to remember your mother's birthday yourself.

Auto Flash. Once again, if you enjoyed the benefits of auto flash, you used to be pretty much restricted to the automation from the flash maker. Now many cameras feature TTL and off-the-film plane metering, both making things easier when facing such situations as fill flash outside and increasing exposure accuracy. It's child's play.

Motor Drives. Imagine the poor medium format photographer--he has to wind his own film. Not anymore. More importantly, he does not have to take his eye from the viewfinder and miss an important shot or capture fast action. Now many medium format cameras either come with a built-in motor drive or winder or offer it as an optional speed grip. Life is sweet.

Zoom Lenses. While the selection is nowhere near as vast as the 35mm cameras and you're pretty much restricted to buying the lenses from the manufacturer, zoom lenses are available from several companies. The longer zooms are very handy for the studio portrait photographer, who can change focal lengths quickly without physically moving. The shorter ones enable the wedding photographer to cover fast moving action at receptions without constantly changing lenses.

Fisheye Lenses. Once solely the domain of the 35mm companies, now many of the major companies make "flounder optics" for their cameras. These are currently very hot in the wedding photography market, as part of the whole wide angle and photojournalistic approach currently popular.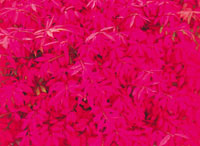 Autofocus. While some people consider the computer the greatest invention of this millennium, others argue it would be glasses. Enter autofocus. While first appearing in many 35mm cameras in a store near you, there are several makers of medium format cameras now with autofocus models. Faster than you can say "hardened cataract," you're in focus. No more "10' at f/11" shooting in dark reception halls.

Digital Backs. Here's a big one. Digital backs for the most popular camera models are now everywhere. Like most technology, it keeps getting better and less expensive at the same time. While commercial photographers have now embraced digital capture, most portrait studios still shoot film. As the price goes down and quality and ease of use continues to go up, that situation will change for the studio portrait photographer.

Multi-Format. Can't decide between a 645, 6x6, or 6x7 format? With some cameras, you can have them all, and add 35mm and panoramas to that. With most, you simply have to change the film magazine.

I've purposely chosen not to drop names in this article since I want it to be about the format, not about a particular camera or maker. Can anybody tell me the name of a bad medium format camera? I didn't think so--there aren't any.

There's an old saying, "The more things change, the more they remain the same." There are still situations where medium format is the answer, and others where 35mm is the logical choice. For the photographer, the choices just keep getting more appealing.
Cambridge Camera Exchange, Inc. (Exakta)
119 W 17th St.
New York, NY 10011
(212) 675-8600
fax: (212) 463-0093
www.cambridgeny.com
Contax (Yashica)
2301-200 Cotton Ln.
Somerset, NJ 08873
(800) 526-0266
(732) 560-0006
fax: (732) 560-9221
www.yashica.com
Fuji Photo Film U.S.A., Inc.
555 Taxter Rd.
Elmsford, NY 10523
(800) 800-3854
(914) 789-8100
fax: (914) 789-8295
www.fujifilm.com
Hasselblad U.S.A., Inc.
10 Madison Rd.
Fairfield, NJ 07004
(973) 227-7320
fax: (973) 227-3249
www.hasselbladusa.com
Kiev USA
248 Mill St.
Greenwich, CT 06830
(203) 531-0900
fax: (203) 531-6229
www.kievusa.com
Mamiya America Corp.
8 Westchester Plaza
Elmsford, NY 10523
(914) 347-3300
www.mamiya.com
Pentax
35 Inverness Dr. E.
Englewood, CO 80155
(800) 729-1419
(303) 799-8000
fax: (303) 790-1131
www.pentax.com
Rollei Fototechnic
40 Seaview Dr.
Secaucus, NJ 07094
(888) 876-5534
fax: (201) 902-9342
Tamron/Bronica
125 Schmitt Blvd.
Farmingdale, NY 11735
(516) 694-8700
fax: (516) 694-1414
www.tamron.com

FEATURED VIDEO