Still Making These Photo Mistakes? If So, "You're a Beginner" (VIDEO)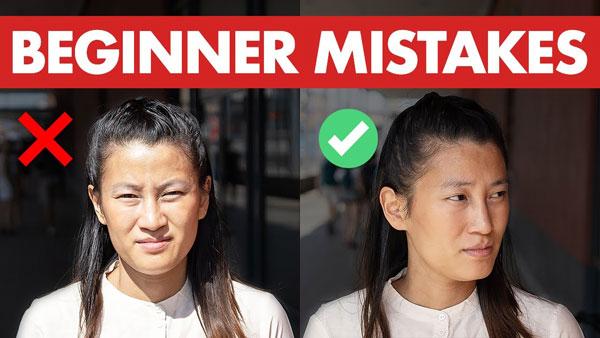 In the world of photography, as with other artistic pursuits, the term "beginner" isn't a dirty word. It just means there are a few things to learn if you want to take image making to the next level.
In fact, most experienced shooters consider their pursuit of photographic excellence a never-ending learning experience as they evolve their work. In the video below from Swedish pro Micael Widell, you'll see what he considers the key mistakes to avoid—along with several great tips for fixing them.
Widell specializes in macro, portraiture, and floral photography, and he's also a popular instructor. He says, "Over the years I've looked at hundreds of thousands of photos shot by beginners, as well as some of my own early images." After methodical review, he's created a list of the eight most common photo errors so you don't make them yourself.
At the top of Widell's list is something we've all fallen victim to on more than one occasion; namely, failing to understand the quality of light in a scene. This is particularly true when attempting to replicate an image you've seen of a popular location that was shot under different conditions.
That's why it's particularly important to consider time of day, prevailing weather, and your position relative to the sun, before framing a shot and setting your camera. In fact, for best results, it's often necessary to do some serious editing or return later if you want optimum results.
Other pitfalls to avoid are unbalanced compositions, failing to "isolate shapes," making images without clearly defined subjects, and a few other easily correctible mistakes.
Widell says that great photographers take just as many bad photos as beginners, but pros know the difference and get rid of the clams. In other words, it's important to "self-edit" your work, and ruthlessly trash images that don't make the grade.
You can find more helpful advice on Widell's YouTube channel, so be sure to pay a visit and subscribe.
We also encourage you to check out the tutorial we posted last week from another pro, explaining how to shoot beautiful spring macro photographs.

FEATURED VIDEO