Want to Shoot Spring MACRO This Weekend? Here's How! (VIDEO)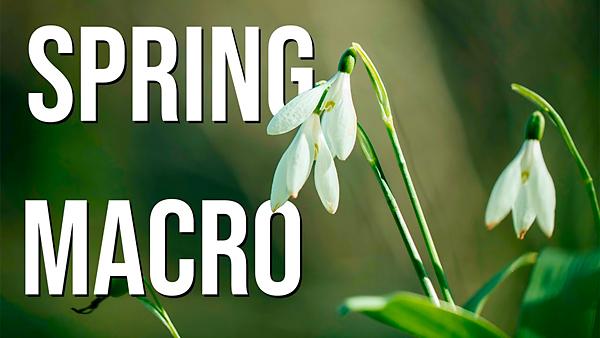 The weather is nice and warm, flowers are blooming, and there are bugs and other tiny creatures everywhere you look. That means it macro time, and if you need a quick refresher you've come to the right place.
With a decade of experience as a working pro, Andrew Lanxon has an eclectic mix of specialties ranging from nature, landscape and product photography, to supercars and more. He also has a portfolio of beautiful close-up images, and in today's episode he reveals a bunch of helpful tips.
In the quick behind-the-scenes tutorial below, you'll watch Lanxon explore a beautiful riverbank full of interesting springtime macro subjects. While viewing his stunning imagery you'll pick up valuable advice on camera settings, composition, compelling camera angles, equipment, and more.
During his sublime stroll along Edinburgh's pretty River Almond Walkway, Lanxon demonstrates how he employs wide apertures to simplify a scene and isolate subjects within the frame. Most of the techniques you'll learn are useful for all forms of close-up photography—even when shooting inanimate objects indoors.
The nice thing macro photography this time of year is that you can often make beautiful images in your own backyard. Lanxon discusses how to achieve a variety of different looks, simply by varying camera-to subject distance and experimenting with different focal lengths.
Another simple technique for making unique photos involves capturing abstract images rather than conventional shots of flowers and insects. Lanxon also offers some very helpful focusing tips depending upon the subjects you choose.
You can find a wide variety of tips and tricks on Lanxon's YouTube channel, so pay a visit and subscribe.
And for another eye-opening outdoor photography tutorial, check out our recent post with five "essential" tips from three experienced pros.

FEATURED VIDEO