Stealth Gear: My Favorite Cameras and Photo Accessories For Covert Photography
"You just have to live and life will give you pictures."—Henri Cartier-Bresson
"Of course it's all luck."—Henri Cartier-Bresson
Many people consider Cartier-Bresson the patron saint of documentary photographers, so sprinkled throughout this month's column are tips based on the unobtrusive manner he preferred to capture those decisive moments. The word "stealth" is used within the framework of this issue's theme of photojournalism and documentary photography.
Cameras With A Stealthy Look
When shooting on the streets of Paris, Cartier-Bresson liked to cover his chrome Leica with black tape, making it less conspicuous. So why not pick a camera that doesn't call attention to itself? Let's start with the Leica, even though Leica's M9 is not a lightweight, weighing in at 1.2 pounds without a lens. The Leica Q is smaller but heavier (1.4 pounds) with its fixed lens. The hands-down winner, however, is the less expensive ($1,051) Leica D-Lux weighing 14 ounces, including the 10.9-34mm f/1.7-2.8 (24-75mm equivalent) lens. I've shot the D-Lux, which is made by Panasonic, and hated returning it after testing. If you're concerned about pedigree, just remember that Minolta built the Leica CL.
Who's It For: Street photographers, travel photographers, and anyone who believes less is more. Budget-minded? Get the Panasonic LX100 on which the D-Lux is based. Perfectionists will prefer the full-frame Leica Q.
Why I Like It: The D-Lux is beautifully crafted and a joy to shoot, while producing really good image quality.
Cartier-Bresson also believed carrying too much equipment got in the way of making images. There's no doubt that a smaller camera calls less attention to itself than a larger one. That's one reason I prefer shooting mirrorless cameras. In a post-9/11 world with increasing scrutiny of photographers, mirrorless gear does not scream CAMERA. But not everybody got that memo. The mirrorless Samsung NX1 is larger than a Canon SL1 that does have a mirror but both pale in comparison to the size of the Panasonic Lumix GM5. To remain inconspicuous, don't get the red model; it's also available in black. The 12-32mm kit lens (25-64mm equivalent) is amazingly useful while straddling the "nifty fifty" focal length. As we go to press, there are rumors about the GM5 being replaced by a GM7, but that doesn't mean the GM5 (if you can find one) won't be able to make stealthy photographs.
Who's It For: The Lumix GM5 (and maybe the GM7) is the ideal size for the street, candid, and travel photographer.
Why I Like It: It fits in your pocket. (OK, maybe not with skinny jeans that I can't wear anyway.) The Lumix GM1, my preference, is shorter, thinner, and lighter than a GM5 but be sure to look for the Canada-only black model, especially if it turns out the GM7 is larger.
Fast, Sharp Lenses
While Cartier-Bresson used different focal length lenses for shooting assignments, he preferred the 50mm lens when shooting personal images. A fast lens is also an advantage because stealthy photography is often made under low-light conditions and the selective focus provided by wide-open apertures creates the shallow depth of field beloved by documentary photographers. But all that comes at a price.
If you're a full-frame fan consider the Tamron SP 45mm f/1.8 Di VC USD lens ($599). Slightly wider than the 50mm focal length, the lens includes (Vibration Compensation) image stabilization. It has one low dispersion element and two aspherical elements to control aberrations and distortions as well as reduce color fringing. Tamron's eBAND and BBAR coatings suppress flare and ghosting for increased contrast and color fidelity. The lens is available for Canon, Nikon, and Sony cameras. If you want something wider than the nifty fifty, check out Tamron's SP 35mm f/1.8 Di USD lens. Same price and a bit smaller (15.9 ounces vs. 18.3 ounces in Nikon mount).
Who's It For: The stealthy shooter who prefers a full-size SLR.
Why I Like It: Tamron has stepped up their game with these lenses and offer image quality rivaling high-priced German optics.
If your camera has an APS-C-sized sensor, look at Sigma's 50mm f/1.4 DG HSM lens ($949). The lens incorporates three low dispersion glass elements and one molded glass aspherical element to minimize flare and chromatic aberrations. Its large diameter (77mm filter) and floating elements correct vignetting for peripheral brightness. Super Multi Coating is applied to elements to reduce flare and ghosting. The lens is available for Canon, Nikon, Sigma, and Sony cameras, producing a slightly longer effective focal length; how much more depends on your specific camera.
Who's It For: Street photographers preferring a Goldilocks solution, that's smaller than full frame but bigger than mirrorless.
Why I Like It: Fast lenses like this let you shoot at night, creating the kind of shadowy noir images seen in the film The Third Man.
Mirrorless shooters have many choices as well, including the Voigtländer Nokton 25mm f/0.95 lens ($799). While the Voigtländer's maximum aperture is wonderful, the manual focus can slow you down, so consider using hyperfocal focusing like I do. Panasonic's Leica DG Summilux 25mm f/1.4 ASPH lens is less expensive ($597), slightly slower, and has autofocus, but the best buy might be the Olympus 25mm f/1.8 ($399) that features a seven-blade circular diaphragm with a filter thread of 46mm and focuses as close as 9.4 inches.
Who's It For: The Olympus 25mm f/1.8 is for the stealthy Micro Four-Thirds shooter.
Why I Like It: A combination of fast autofocus, sharp optics, and affordability make it a best buy.
Filter Benefits
Debates range endlessly about the effect of filters on image quality versus their ability to protect your lenses and while you can count me in the latter group, they're also helpful for stealthy photography. Mounting a filter on your lens lets you carry the camera without a lens cap, so you're ready to shoot, something critical for street photography. Don't skimp on quality, look at B+W's 55mm UV Haze Slim filter ($63 in 55mm). It absorbs ultraviolet light and reduces daylight's bluish cast. To prevent ghosting and reflections while providing 99.8 percent light transmission, each glass surface includes multiple anti-reflection coatings, which also keeps it cleaner longer than uncoated filters.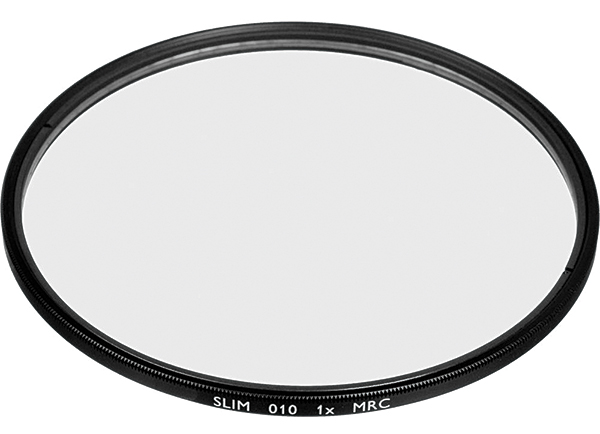 Who's It For: Photographers who want to protect their lens and eliminate using a lens cap.
Why I Like It: Its legendary optical performance that's built to a standard, not a price point.
Spy Gear
In the world of street photography, using a periscope-style lens attachment to shoot one direction while pointing your camera another way might be considered training wheels. Photojojo's Super-Secret Spy Lens ($50) attaches to your lens and swivels 360 degrees; you can shoot left, right, up, or down, while appearing to shoot straight ahead.
A better solution might be the classic right-angle finder. These viewfinders tilt straight up, becoming essentially a waist-level finder so you're looking down, instead of at the subject. Optical right-angle finders are also available for digital SLRs from their manufacturers and third parties. Nikon's DR-5 ($199) for pro cameras and DR-6 ($194) for their other models offer a built-in diopter and reproduction ratio that can be set to 1:1 or 1:2. Canon's Angle Finder C ($189) lets you adjust the viewing angle while also providing a 1.25x to 2.5x switchable magnification. It has built-in diopter correction and includes adapters for fitment to any EOS camera.
The Olympus VF-3 Electronic Viewfinder ($143) is powered via the camera's accessory port and has a 1.00x magnification factor with diopter adjustment. The more expensive ($279) VF-4 Electronic Viewfinder provides 2,360k-dot resolution (versus the VF-3's 920k). The viewfinder has a 1.48x magnification factor and an eye sensor so when your eye is near, it turns on the EVF and turns off the rear LCD. So does the Panasonic LVF2 Viewfinder ($149) I use with my Lumix GX1. It has a 1,440k-dot viewfinder image showing 100 percent of the image and works well in bright sunlight. Because these viewfinders mount on the camera's hot shoe, they can't be used with a flash. Compatibility between brands and even within the same manufacturer seems sketchy so check before buying one for your specific camera.
Who's It For: Shy street photographers.
Why I Like It: Not only is a tilting viewfinder useful for street photography, it's also handy when shooting macro photos.
Dress The Part
A camera strap covered with a manufacturer's name calls attention to itself much as one that looks like a guitar strap from a Lovin' Spoonful tribute band. One of the reasons I like the straps from Artisan & Artist is their low-key styling. Their ACAM-114R ($84) has a classic style that works with SLRs or mirrorless cameras like the Olympus E-M5 I use it with. The strap measures 35x0.75x0.08 inches and is made from soft acrylic cloth that's thicker and more comfortable than what came with the camera. It has cowhide trim on the ends with leather pads to avoid scratching the camera. The strap is available in black or brown; I chose black to keep it on the down low.
Who's It For: People looking for a high-quality yet low-key camera strap.
Why I Like It: Amazing build quality, precision craftsmanship, and they're comfortable.
Wearing an understated shirt—leave your AC/DC T-shirt home—like New Zealand's Icebreaker Merino is a good choice to be comfortable and not call attention to yourself. These shirts are available for men or women and outdoor enthusiasts like them because they work just as well in hot climates as cold ones.
Who's It For: Cyclists, hikers, and photographers, too.
Why I Like It: Well made, versatile, and useful for changing weather conditions.
Sly Accessories
You'll notice I didn't mention camera bags even though many experienced street shooters swear by the ($89) CosySpeed Camslinger 160 Street Edition. That's because if you're poking around in even a small bag like the CosySpeed you're not only calling attention to yourself but are missing the shot.
A Moleskine book is useful for making sketches and notes. Ernest Hemingway used them and so can you. When keeping a low profile, I use an understated black leather model; when people know I'm making notes, I prefer one that has Snoopy (who else?) on it. Use a nice pen. I like the Pilot Precise V5 Needle Extra Fine Point black rollerball pen and it only costs $14 a dozen! Remember to stay hydrated. A Vapur water bottle is a useful accessory. And don't forget memory cards, the faster the better. The Lexar Professional 2000x cards leverage the Ultra High Speed II, UHS Speed Class 3 specification, to quickly capture and transfer high-quality photos and 4K video. They're available in 32GB and 64GB capacities with transfer speeds up to 300MB per second and write speeds up to 260MB per second.
Lastly, here are some tips I discovered when researching this month's column. One was from my wife who uses this technique all the time—smile! And you know what, people smile back, making you appear friendly and non-threatening. The other was from Michael Archambault, who suggests you "acknowledge that street photography is not perfect." Or as my grandfather once told me, "If you spend your whole life looking for happiness, it'll make you miserable."
Product shots courtesy of the respective manufacturers.

FEATURED VIDEO