Special Report:
What's New In Binoculars? Page 2
Leica's Trinovid 8x20 BCA roof-prism model with P40 phase-shift correction coating, plus HDC multi-coating on all lens elements, tips the scales at only 8 oz and fits into most any pocket. Now available with water-resistant yellow, green, or black rubber armoring, it offers an expansive 377 foot field of vision and close focusing to 9.8 ft. These durable binoculars with fine optics and high-precision mechanisms are great for daytime use whenever lightweight and easy-to-handle equipment is required ($449).
Binoculars that are exceptionally rugged tend to be heavy, but the new Zeiss Conquest series includes two models under 17 oz. The Conquest 8x30 (15.9 oz) and 10x30 (16.4 oz) are waterproof and fogproof, nitrogen filled, highly impact-resistant, and rubber-armored. These premium-grade binoculars feature T* anti-reflective coatings on all glass-to-air surfaces for great brightness and contrast as well as P* phase correction coatings on the roof prisms ($549 and $599).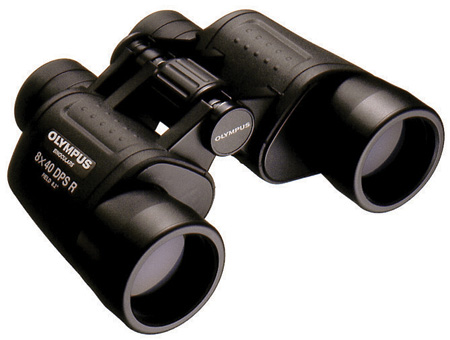 Wide Angle Designs
While maximum magnification may be important for some uses, high-powered binoculars have a very narrow field of view. Many outdoor and sports enthusiasts prefer a model with a wider field of view, great for scanning a large area or for following action subjects. Binoculars with a field of view of at least 400 ft at 1000 yards fall into the wide angle category and are particularly desirable. We're seeing more models with a wide field of view, such as the new Olympus Trooper DPS 7x35 and 8x40 rubber-clad models, with a 486 ft and 429 ft field of view, respectively. Surprisingly affordable, the Troopers include amenities such as enhanced porro prisms, aspherical lens elements to minimize distortion, mono-layer coating plus UV ray protection ($49 and $69).

The new Swift Ultra Lite 8x32 ($199) features an extra wide 436 ft field of view while Nikon's very affordable Action 7x35 and 8x40 models (with multi-coated, high-resolution, aspherical lens systems) provide a field of view of over 420 ft and an apparent angle of view of 65Þ ($69 and $79). Nikon's new Action Extreme ATB 7x35 and 8x40 roof-prism binoculars (with waterproof, fogproof, all-metal chassis and multilayered coated lenses) also offer a wide field of view, 420 ft ($129 and $179).
Maximum Light Transmission
Binoculars designed for low-light viewing generally include large objective (front) lenses as well as a wide exit pupil. Intended for astronomy, the Meade Travel View 9x63, a BaK-4 roof-prism model, for example, offers a 63mm objective lens, an exit pupil of 7mm, and a very high Relative Brightness Rating of 49 (Twilight Factor of 23.8). Waterproof and fogproof, this model is heavy (2.75 lbs) but quite affordable ($129). Ideal for a broader range of applications, the Canon 7x42 AWP is a sleek and slim model with a 6mm exit pupil and a Relative Brightness Rating of 36, suitable for night and low-light viewing. These roof-prism binoculars, with aspherical elements in the eyepiece, are nitrogen filled and highly water-resistant, allowing for a short period of immersion (26.5 oz; $249).

The Swift Ultra Lite 9x63 ZWCF (armored) is also impressive with its huge 63mm objective lens, multi-coated BaK-4 porro prism, and wide 7mm exit pupil. Those features combine to produce a Relative Brightness Rating of 49 or a Twilight Factor of 23.8 (2 lbs; $299). Many ultra-bright binoculars are large and heavy but Steiner's powerful 10x50 and 12x50 Predators, with roof prisms, are relatively compact and quite lightweight (under 30 oz) in spite of their 50mm objective lenses. Featuring high-grade optical glass and phase-corrected BaK-4 prisms, the new water-resistant and fogproof Predators were designed to deliver exceptional sharpness and clarity ($849 and $899).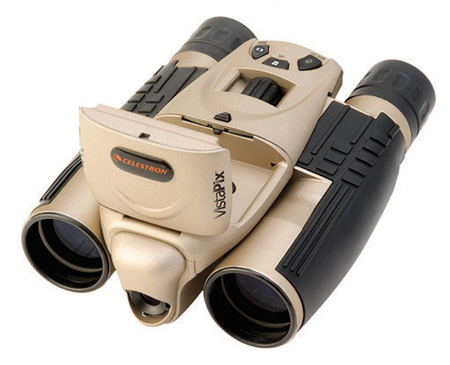 Steiner's new Nighthunter 7x50, 10x50, 8x56, and 12x56 XP binoculars are incredibly bright with a peak light transmission of 97 percent on most models, useful for viewing before dawn and after dusk. According to the tech notes, the German engineers achieved this impressive level with "HD" (High Definition) broadband lens coating, an inner light absorbing baffle to nearly eliminate internal stray light, and an improved porro-prism design ($599-$869).

Wide exit pupils and large objective lenses are useful in low light but other optical strategies can be employed to maximize image brightness. Leica's new nitrogen filled and waterproof Ultravid BR/BL series, for example, feature the High Lux System (HLS), a coating that enhances the prism. It's applied utilizing an advanced Physical Vapor Deposition process generated by an ion beam and particle accelerator. Forty-three separate coatings are applied in a thickness as little as 40 nanometers to transfer 99.9 percent of the light for maximum brightness. Additionally, a new mechanical and optical design improves contrast and total light transmission. The Twilight Factor ranges from 17.1 for the 7x42 model to an impressive 20 for the 10x50 model. The Ultravid BR/BL series, in a magnesium alloy body, is expensive ($1425-$1650) but offers premium-grade Leica optical and mechanical components as well as many useful features including fast focusing.