Sigma Intros Two Mirrorless Cameras with Foveon Sensors: Sigma sd Quattro & sd Quattro H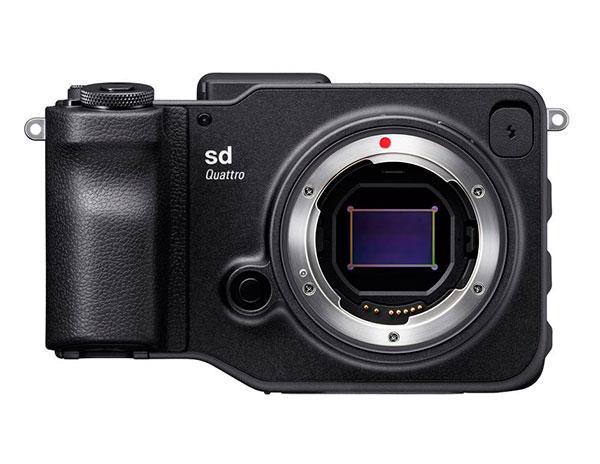 Along with this morning's lens announcement, Sigma just introduced the new compact Sigma sd Quattro and Sigma sd Quattro H mirrorless camera systems with Foveon Quattro sensors. The Sigma sd Quattro features an APS-C sized sensor and the Sigma sd Quattro H has a slightly larger APS-H sized sensor.
Both the sd Quattro and sd Quattro H feature similar design aspects with a compact form consistent with Sigma's dp Quattro line. They are designed to be portable and are equipped with the Foveon Quattro image sensor. A magnesium alloy body is designed to make the sd Quattro and sd Quattro H durable and rugged, while a dust- and splash-proof design is suited for outdoor photography.
In addition to the new body design, both Sigma cameras feature a list of tech updates. These include a two-mode Autofocus detection that combines Phase Detection for focus speed and Contrast Detection for focus accuracy. The focus settings have also been enhanced with such modes as Movement Prediction, Face Detection, Free Movement, Focus Peaking and a variety of others.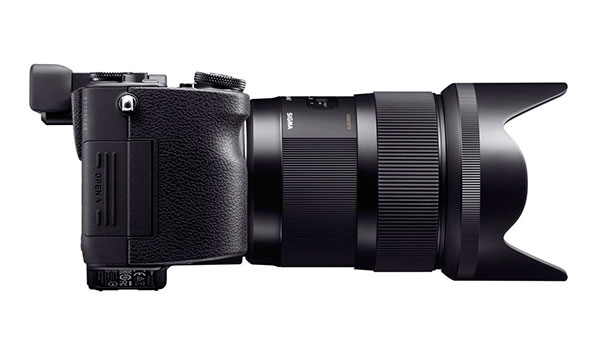 The new 2.3 megapixel viewfinder displays close to 100% of the field of view and when placed in "Auto" will toggle between the viewfinder when the user has the camera to their eye and then to the LCD when the user lowers the camera. A new "Super-Fine Detail" mode brings out the full potential of the Quattro sensor by capturing seven different exposures with one shot and merging them for exceptional dynamic range (images can be extracted individually as well). Meanwhile an updated algorithm for the Auto White Balance allows for greater accuracy, even with multiple light sources.
While the Sigma sd Quattro and sd Quattro H are similar in physical design details, they stand apart when their Foveon sensors are compared. The sd Quattro utilizes the same sensor found in the dp Quattro line and produces image quality which Sigma claimed is comparable to that of a 39 megapixel Bayer-pattern sensor on resolution testing. The stacked silicon Foveon Direct Imaging sensor captures all detail information on the top 19.6 megapixel layer along with all color information for the Blue channel, while the two five-megapixel layers below capture Red and Green color information, all without the need for a low pass filter.
The Sigma sd Quattro H has a slightly larger APS-H sensor (26.6x17.9mm) than the sd Quattro, which Sigma claims can produce images equivalent to that of a 51-megapixel Bayer-pattern sensor camera on resolution testing. The sensor structure is similar to that of the sd Quattro but uses a 25.5 megapixels on the top layer of the sensor that captures the detail information.
Both cameras use the latest Dual TRUE III image processor and take advantage of the Art, Contemporary and Sport line Global Vision lenses that are made for high megapixel cameras. Like all Sigma Cameras, RAW (X3F) data can processed via Sigma Photo Pro, which offers editing options, including Monochrome mode to take advantage of the incredible monochrome images the Foveon sensor captures.
Pricing on the new Sigma mirrorless cameras has not been annouced yet.

FEATURED VIDEO