Sigma Announces 105mm F2.8 DG DN Macro Art Lens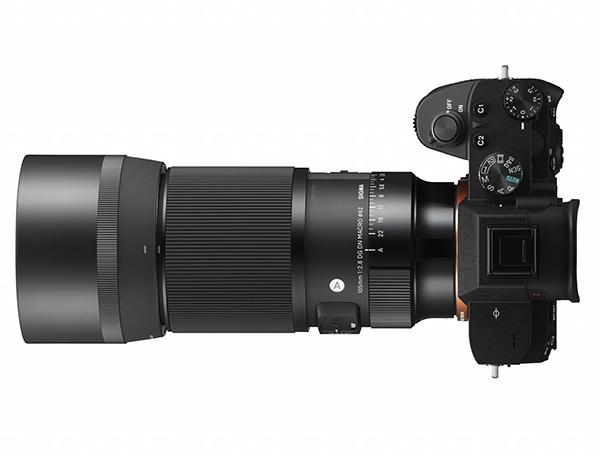 Sigma just announced the new Sigma 105mm F2.8 DG DN Macro Art lens, which the company says is the first prime macro lens designed by Sigma exclusively for full-frame mirrorless cameras, as the DG DN in the name indicates.
Announced today by Sigma Corporation, this lens offers 1:1 magnification (life-sized) at a 5.5-inch working distance with internal focusing, and it is available in Sony E-Mount and L-Mount formats.
Here's a rundown of the highlights of the new Sigma 105mm F2.8 DG DN Macro Art lens:
• Life-sized magnification (1:1) short tele macro for full-frame mirrorless
• Dust and Splash-proof construction
• New optical formula for exceptional sharpness and pleasing bokeh
• Hypersonic motor optimized for both contrast and phase detection autofocus
• Clicked and de-clicked aperture ring with Aperture Ring Lock Switch
• Focus Limiter switch for macro, portrait, or full range autofocus
• Available in L-Mount and Sony E-Mount
• MSRP: $799
• Anticipated Shipping Date: Late October 2020
According to Sigma, "exceptional focal plane sharpness with minimal aberration is achieved through a new optical formula featuring 17 elements in 12 groups with one SLD element. The lens design also features excellent peripheral brightness for pleasing bokeh, complemented by nine rounded aperture blades. The L-Mount version of the 105mm F2.8 DG DN Macro | Art lens is compatible with the SIGMA Teleconverter TC-1411 and TC-2011, increasing the maximum magnification to 1.4:1 and 2:1, respectively."
"In order to capture the minute details of small subjects, macro lenses must meet an extremely high standard of optical precision, and the new SIGMA 105mm F2.8 DG DN Macro | Art lens truly delivers," says Mark Amir-Hamzeh, President of Sigma Corporation of America.
"Whether you are shooting images of flowers, insects or just interesting objects around the house, the sharpness, bokeh quality and practical functionality of this lens will exceed the expectations of professionals and hobbyists alike."
The Hypersonic Motor delivers smooth, quiet, confident autofocus in both close-up and portrait-distance settings, and the three-zone focus limiter switch allows for even swifter response when focusing exclusively in either the macro or more distant range.
The Sigma Art line has been consistently redefining both imaging excellence and satisfying hand feel, and this new lens continues that journey. The dust and splash-proof design, aluminum and TSC (Thermally Stable Composite) construction, a brass bayonet mount, plus well-damped switches and rings demonstrate the level of build quality that the Art name represents. The Aperture Ring can be clicked or de-clicked by flick of a switch, and the lens also includes an Aperture Ring Lock Switch function. Additional benefits include a programmable AFL button on the lens barrel, and compatibility with face and eye-detection autofocus.
The lens will begin shipping late October 2020. MSRP: $799

FEATURED VIDEO