Sigma's 24-60mm f/2.8 EX DG
Wide Zoom For Film, Moderate Wide Zoom For Digital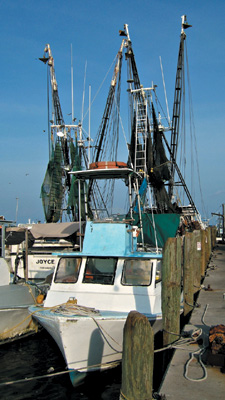 Note the "EX DG" appellation in this new Sigma lens. This signifies a lens that you can use for both film and digital photography, as opposed to Sigma's "EX DC" branding, which can only be used with digital SLRs. The difference is in the image circle each projects. Use a "DC" lens on a film camera and you'll have serious vignetting at the corners. That's the way it is in the lens business these days, with independents like Sigma now offering lenses for both digital and film or just for digital cameras.
But there's more to it than that--what Sigma has done is to take what they've learned about the required corrections for digital photography and applied them to their new line-up of film/digital camera lenses. Thus, the new 24-60mm f/2.8 EX DG lens offers both Spherical Low Dispersion (SLD) and aspherical glass elements, made to correct for distortion and reduce flare and ghosting, problems common to wide angle optics in general made more evident by the higher demands of digital sensors. There are four pieces of aspherical glass in this fast lens--one piece of Glass Mold Aspherical and three of Hybrid Aspherical. The lens also benefits from the size and weight solutions learned by making lenses from digital SLRs, the result being a compact, lightweight unit. Being a fast lens, the front element is wide, and carries a 77mm filter thread.

The fast f/2.8 constant aperture surely comes in handy when doing interiors without flash. The stained glass windows in Cologne's cathedral shown above were made with the Sigma at 55mm (about 85mm equivalent) on the Canon EOS 20D, aperture f/2.8 at 1/100 sec. Having a slower lens, such as an f/4.5 zoom, might have made hand holding difficult.
Of course, the focal length range you get from this lens depends on the rig on which you mount it. You maintain the quite wide to normal range on a film camera, but if you're working with, for example, a 1.5 factor on your digital SLR you've got a
36-90mm, which turns it from a wide to normal to a normal to portrait focal length. The former is great for street and landscape work, while the latter is a middling range that is more apt for candid weddings and such. To get the wide angle effect we tested this lens on a film SLR, specifically a Canon EOS-1N; to check out its digital capabilities we worked with a Canon EOS 20D. We shot both color and black and white film, the latter being Ilford Delta 400, which we had processed by dr5 Labs in Los Angeles (www.dr5.com).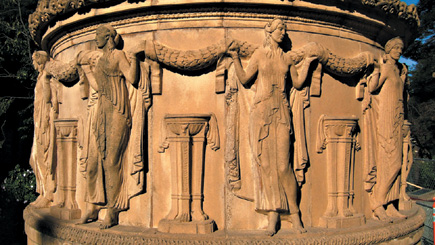 This wooden carving sat under artificial illumination in another church's alcove. Setting the Canon EOS 20D to ISO 800, I was able to hand hold at f/2.8 at 1/125 sec.
The Sigma lens has a fast, constant aperture of f/2.8, which means that you lose no light even when you zoom. The minimum aperture, f/22, means outrageous depth of field at the 24mm setting. The close focusing distance, at all focal lengths, is a very nice 14". Most important, the lens works seamlessly with the Canon SLR, and yielded extremely sharp, very bright contrast images at a variety of focal lengths. The enhanced coating, created for use with digital SLRs, certainly benefits film shooters as well.

Bridge: This shot of the Alte Brucke (old bridge) in Heidelberg at sunset was made with the Sigma 24-60mm on a Canon EOS 20D with an exposure of 1/60 sec at f/6.3 with the lens set at 24mm (about 40mm, 35mm equivalent). Upon enlargement every stone in the structure is tack-sharp, and color and contrast delivery are excellent.
Weighing in at a bit under 20 oz, and at a bit longer than 3.3", the Sigma 24-60mm f/2.8 EX DG is certainly a worthy travel companion. It's available in just about every mount for a bit over $400 street price. You could get a longer-range zoom that initiates at 24mm, but more than likely you'd lose some speed when zooming to longer focal lengths and of course would surrender a bit more room in your camera bag.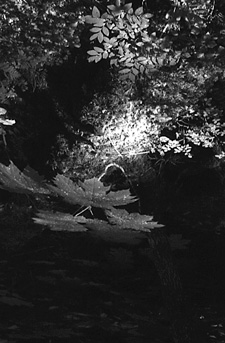 Working witth an aperture of f/16 on a 35mm SLR (the Canon EOS-1n) allows for an amazing depth of field on the 24mm focal length. The linkage between lens and exposure system is right on, and shows itself with these spot-metered black and white slides. (Film: Ilford Delta 400, exposed at EI 200, processed as positives by dr5 Labs in Los Angeles.)
Technical Specifications
Coverage: 39.6-84.1Þ
Minimum Aperture: f/22
Minimum Focusing Distance: 1.25 ft
Filter Size: 77mm
Size (Diameter/Length): 3.3x3.33"
Weight: 17.8 oz
Price: Street, about $389
For more information, visit Sigma's website at: www.sigma-photo.com.

LATEST VIDEO