Shutterbug's Exclusive photokina Coverage; Digital Imaging Software: CS4, And More
The biggest news at photokina this year was perhaps the unveiling of Photoshop CS4, advancing this imaging application's reputation as the leader in its field. But if you're more interested in using other apps for raw conversion and workflow management alone (with some editing thrown in), then you'll be happy to learn that there are also new iterations of Bibble, ACDSee Pro, and for the really demanding photographers among us, Phase One's Capture One PRO. And if workflow management of a wide array of media is what you want, then take a gander at the latest release of Microsoft's Expression Media. There were also updated plug-ins worth your attention from Imagenomic and Tiffen.

Moving beyond the desktop (or laptop), among the various online photo-sharing sites that caught our attention, we've narrowed it down to two: from Nikon and Swiss Picture Bank. Interestingly, Sekonic finally gave us the long-awaited revamped and updated calibration software for the L-758 handheld meter. What's more, Geotate and JOBO have had a marriage of minds, finally bringing us what promises to be another truly practical geotagging device. And we'd be remiss if we overlooked the efforts of the Metadata Working Group and their attempt to standardize metadata generation/recognition among camera/device/software manufacturers. All in all, where software was concerned, there was something for everyone—exactly as it should be. (Unless otherwise noted, software supports both Windows and Mac.)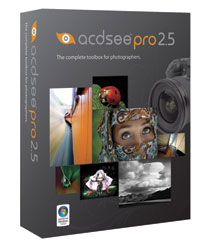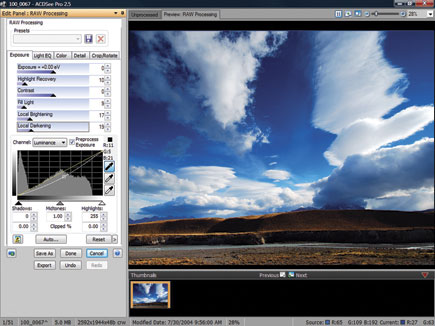 ACDSee Pro Photo Manager 2.5
ACDSee showed ACDSee Pro Photo Manager 2.5 ($129; upgrade: $90; free trial available online at www.acdsee.com), which takes digital image workflow and raw conversion to a new level for this software app. New features include the ability to catalog and create backups up front, as your images are imported; protection and sharing of custom metadata via XMP fields; saving complex searches for ongoing use; and restoring original images at any time, since editing is nondestructive. If you're only interested in image management and photo sharing, there is also the new Photo Manager 2009 ($49). Windows only.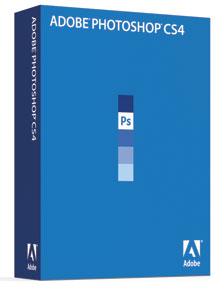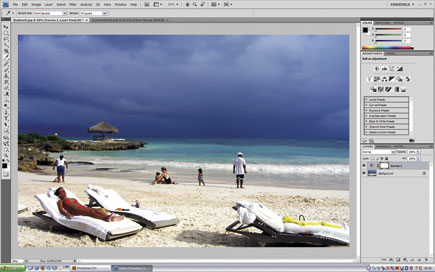 Adobe Photoshop CS4 Adjustments palette
In this short space we can't hope to give you more than a small taste of the rich working environment the new Adobe Photoshop CS4 (and CS4 Extended) has to offer the photo-imaging world. (See the December 2008 issue for a First Look; a full report will appear in an upcoming issue.) As before, this application comes alone or as part of a suite. Shortly before photokina, Adobe also introduced Photoshop Lightroom 2 workflow manager and Raw converter (with enhanced editing capabilities) and the updated Elements 7 for the hobbyist.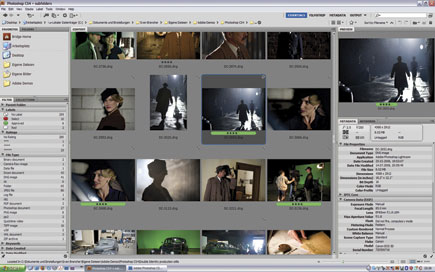 In short, Bridge has been enhanced to be faster and more robust, and integration with Adobe Camera Raw (ACR) and Photoshop has been made more seamless. ACR was also beefed up (in both Lightroom 2 and Photoshop CS4) with additional nondestructive editing functions, such as using the Paintbrush tool or with gradients that let you add effects selectively or in a graduated fashion over an image, respectively. There is an Adjustments panel in Photoshop that gives you greater flexibility. Retouching with the Cloning and Healing brushes has been amped up to make it easier to deal with complex textures with any degree of precision. There are also enhancements revolving around the graphics card in your computer to speed up on-screen draws, which means it's now worthwhile to invest in a better graphics card for Photoshop, not just for computer gaming. And Photoshop CS4 has added content-aware scaling, which lets users intelligently size and scale images with a simple drag of the mouse. And of particular interest to me, there is greater support for geotagging. Estimated street price for Adobe's Photoshop CS4 is $699 and $999 for Photoshop CS4 Extended; upgrades for Photoshop CS4: $199, $349 for the Extended version.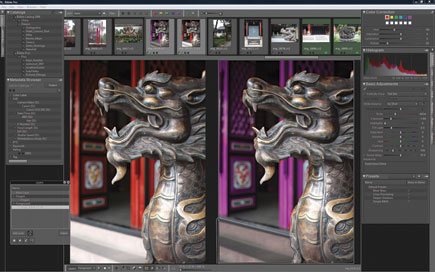 The totally redesigned Bibble 5 should turn out to be a very impressive and powerful workflow and raw conversion software solution. It's fast, especially optimized for the newer multi-core CPUs, which permit processing raw files with amazing speed. But it also has a bevy of features that make it increasingly user-friendly and functional. It provides nondestructive, selective editing through innovative layers and regions, using any image adjustment. What's more, regions can be shaped at will. Bibble 5 lets you search, browse, and work with images from several catalogs at once—wherever files are stored, the program finds them and makes them available for editing. And as before, Bibble 5 gives you Noise Ninja technology for noise reduction, with the addition of one-touch Perfectly Clear image enhancement from Athentech. There are also a host of additional and existing features from the earlier version that round out this robust imaging application. Bibble 4 users can upgrade for free; otherwise $199.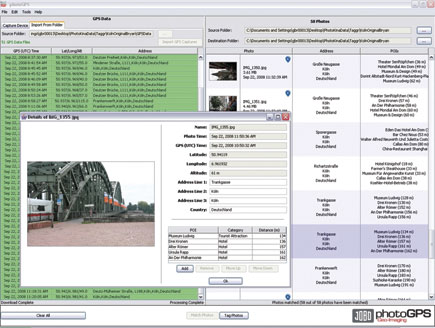 Geotate software for JOBO's photoGPS

LATEST VIDEO

SPONSORED VIDEO
Testing Tamron's SP 150-60mm G2 lens while capturing birds and alligators in Apalachicola, Florida.