Here's How to Get Razor Sharp Images with the Help of a "Secret" Tool in Photoshop (VIDEO)
The task of sharpening images is sort of a hit-or-miss proposition: Done properly, this enhancement can help rehabilitate slightly soft photographs. But if you're not careful, you can ruin the image you're working on.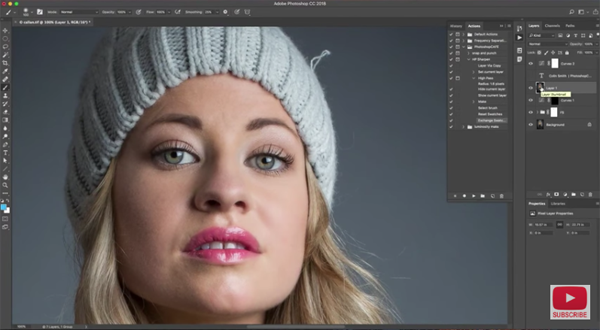 In this tutorial from instructor Colin Smith, you'll learn how to use Photoshop's "secret" High Pass masking tool to safely sharpen images. Even better, in the description beneath the video, Smith provides a link to a free downloadable Photoshop action that automates the process.
The beauty of Smith's approach is twofold: This method enables you to selectively sharpen portions of a scene, and it's also a non-destructive enhancement. In other words, if you don't like the results, you can undo the effects. So watch the video, and the next time a bit of sharpening is called for, you'll be able do the job with confidence.
There are more helpful editing tips on Smith's YouTube channel. And you may want to check out another of his tutorials we shared, with a simple Photoshop trick for using gradient filters to give images a shallow depth-of-field effect..

LATEST VIDEO