7 Gift Ideas for the Photographer on Your List This Holiday Season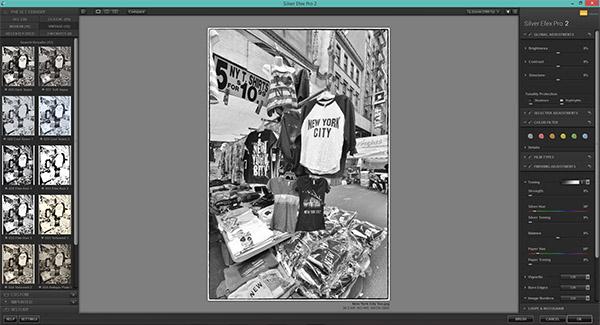 There is something about mistletoe and holly that makes my heart scream out: "It's time for some more cool photo gear." The mere thought of reindeer hooves on the rooftop gives me the urge to clean out my gadget bag collection and make room for something new. If you suffer from the same seasonal malady—or if there's a photographer in your life who deserves more than a re-gifted lump of coal—here's a list of camera stuff that every picture-taker will enjoy receiving as a holiday gift.
Photography is perfect for restless souls like mine because there is always something new to try—a new technique, a new Photoshop filter, a new lens—and always something (or someone) new to photograph. I had that idea in mind when I put together this year's list. Most of the items can help you stretch in new creative directions. Enjoy. And please comment and tell us what's on your holiday gift list.
Lomography Film Camera If you haven't visited the Lomography website recently, you've missed a lot. They have a great assortment of film cameras, film, lenses and accessories, enough to keep any picture snapper busy for a long, long while. The Diana Deluxe Kit includes an analogue camera and everything you need to shoot close-ups, fisheye, ultrawide, etc. For a real film experience, check it out.
90mm f2.8 Tamron Macro When the temperature drops I prefer to stay inside and shoot portraits and some macro close-up stuff. This Tamron lens, officially known as the SP 90mm f/2.8 Di VC USD 1:1 Macro, is ideal for both. It has VC image stabilization that really works, and it covers the full-frame (FX) format of my Nikon DSLR. It's also the first lens I reach for when spring rolls around and the posies begin to pop.
Google NIK Collection This collection of six Photoshop plug-ins is a must-have. You get Color Efex Pro, Silver Efex Pro, HDR Efex Pro, Analog Efex Pro, Define, Sharpener Pro and Viveza all for $149. And to top it off, you can try the entire set free for 15 days before you buy. Here's the link (it's hard to resist the temptation to just tell you to Google it).
Tenba Cooper Collection I like the Cooper 8, which I reviewed here a few weeks ago. But all of the bags in the Tenba Cooper Collection are excellent.
Vanguard Tripod The Vanguard Veo 235AB tripod with TBH-50 ball head is only about 15-inches long when collapsed but it extends to better than 57-inches and is a sturdy as all get-out. When it's not under my camera it's in the back of my truck, snug in the supplied ballistic nylon case. It's aluminum and rated to handle loads up to 13.2-lbs so it will accommodate most cameras.
Fotodiox Micro 4/3 to Nikon Adapter If you're lucky enough to have kept your old Nikon lenses, the non-AI type that are lethal to modern Nikon digital cameras, you can give them new life on a Micro 4/3s camera. Adapters are widely available and cheap. I use Fotodiox, but there are other brands. Operation is manual, of course, but the performance will amaze you. Adapters are also available for other mirrorless formats.
A photo Excursion to Cuba It's just a matter of time before flying to Havana is as easy as flying to Bermuda. But wouldn't it be great to go there for New Years and photograph all of the lush, rich colors and historic beauty? Ahh – maybe next year.
—Jon Sienkiewicz

FEATURED VIDEO