Save Tons of Time by Creating "Export Presets" in Lightroom (VIDEO)
Most photographers use their images in a variety of ways. We post them to the Internet, share them on social media sites, print them for friends and family, and deliver hi-res files to clients. The task of outputting images for various purposes is time-consuming—unless you create custom presets as explained in the video below.
This time-saving tutorial comes from Aaron Nace at PHLEARN who demonstrates how to crop and save an image in the proper file format at the correct size for use on Instagram and other similar sites, and save the preset for future use. He then explains the procedure for creating presets for a variety of other ways you might use your photographs.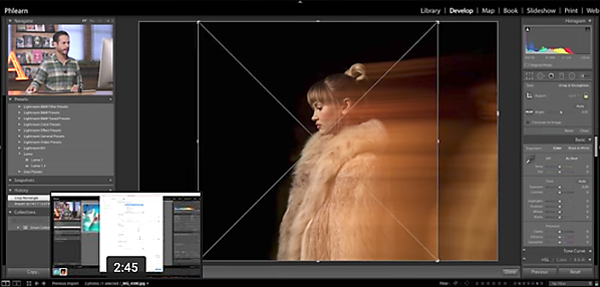 So watch this 13-minute video and save yourself tons of time in the future. You can find more videos from Nace on his YouTube channel, and be sure to watch another of his tutorials we shared recently, explaining how to use Lightroom for dramatic black-and-white conversions.

LATEST VIDEO