Photo Gift Guide: Set Your Shutterbug Up for a Roaring Summer of Photography
Do you know a photographer who's itching to snap some brilliant shots of beaches, sunsets, water sports or those most quintessential summer treats: ice cream and watermelon? We've collected 6 fantastic photography gifts ideas to help you set your special photographer up for what could be a roaring summer.
For shutterbugs on the go, how about a tripod? We've found a portable tripod kit that is great for snapping anything from food shots in a studio to stunning images of our galaxy, the Milky Way, when it's at its most visible in June, July and August.
Summer is a time of bright and vivid colors. A color-accurate monitor is essential for any photographer who wants to bring out the best colors of the season during the editing process. In this guide, we've included one of the best photo-editing monitors on the market.
And, while we're on the topic of colors: Datacolor ColorReader EZ allows you to capture color inspiration anywhere and color-coordinate your photo shoot seamlessly.
After a successful photography outing, what better reward than seeing your best pictures up on a wall? We've got a photography lab lined up, which does great metal prints, canvas wraps and more that will impress in any setting.
And if printed photographs aren't enough, how about a 3D printed pinhole camera available either pre-assembled or as a DIY kit? And if you're looking to gift a new camera or lens, Sony is offering some significant discounts, but only for a limited time.
Ready to dive in? Here are our 6 suggestions to set your special someone up for a roaring summer of photography.
SW271C Photographer Monitor by BenQ
BenQ SW271C 27" 4K color accurate IPS monitor for photo-editing delivers confidence throughout the creative process. This hardware and software calibrated display boasts Delta E = 2 color accuracy. Whether designing web content in sRGB, editing 4K video in DCI-P3/Rec. 709, or retouching photos in Adobe RGB, SW271C with AQCOLOR technology fully showcases content at its best.
SW271C has HDR10/HLG video support, USB-C connectivity, select SDI to HDMI device compatibility for video, and a shading hood. BenQ proprietary tech, Paper Color Sync empowers accurate print preview. Uniformity Tech ensures screen-wide consistency, and the Hotkey Puck G2 aids quick adjustments.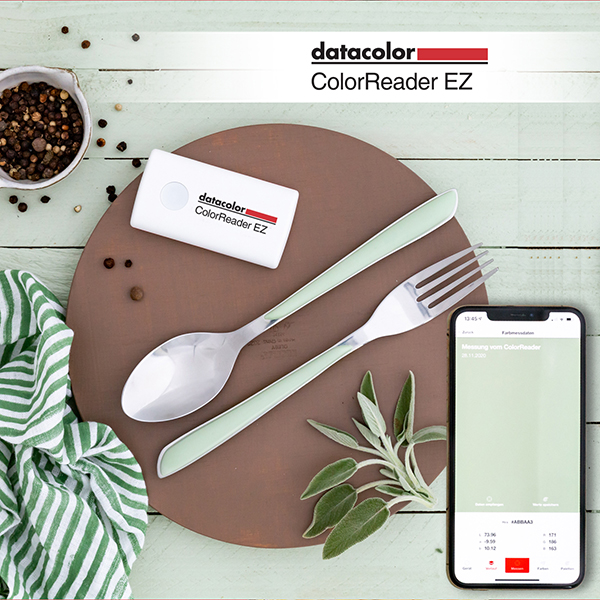 The Datacolor ColorReader EZ ($59) allows you to capture color inspiration anywhere and color-coordinate your photo shoot seamlessly. Scan the flat surface of any color to instantly find its Savage Universal background color match, paint color match, plus precise RBG, Hex, and CIE Lab color data for use in photographic and digital design workflow and for easy conversion to Pantone colors.
It has never been easier to transform your inspiration into reality. With just one touch, you can build your own color palettes, while also exploring complementary, triad, analogous, or monochromatic palettes for set design. The tool lets you save and share your color matches with team members or clients for quick reference and future use.
Adding the ColorReader EZ to your workflow when setting up shoots ensures that wardrobe, backdrops, set pieces, and prop colors are all coordinated for a cohesive look.
The portable, Bluetooth-enabled device works seamlessly with the free ColorReader app and allows you to capture colors on the go if something spectacular catches your eye.
Full Frame Cameras and Premium Lenses by Sony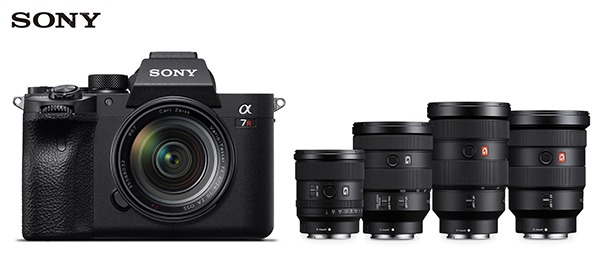 Unlock the full potential of your creativity with the groundbreaking technology inside Sony Alpha full-frame mirrorless cameras. Engineered for greater creative control in both the field and the studio, telling your story with compelling high-resolution images and breathtaking 4K video has never been so intuitive. For a limited time, save up to $1,000 on Sony Alpha full-frame mirrorless cameras. Whether you're upgrading to full frame or expanding your creative arsenal, there's never been a better time to Be Alpha. See the complete list of cameras on sale here.
Wall Display Prints by Bay Photo Lab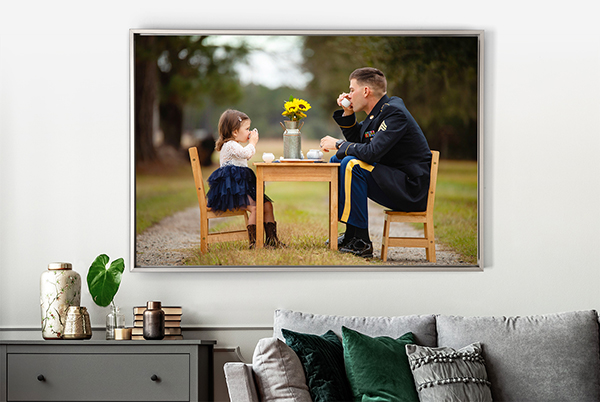 Whether you're freshening your own walls or looking for Father's Day gift ideas, Bay Photo has you covered, with 20% Off ALL Wall Displays through June 30th! Includes their most popular products like MetalPrints, Framed Prints, Acrylic Prints, Canvas Wraps and more. Click here for the details, along with some additional summer printspiration.
VARI CF-704 Professional Tripod Kit by SLIK Tripods & Heads
The VARI CF-704 carbon fiber tripod is a 3-1 design for hybrid shooters that need a single tripod to quickly convert between still and video shooting. Taking advantage of the simple tool-free release mechanism, you can quickly switch between the standard carbon fiber center column, to the light-weight flat plate for low angle work, to the video bowl mount for quick horizon adjustments. In a matter of seconds, your VARI CF-704 tripod can morph between 3 different tripod styles to match your specific shooting need.
The Professional Kit includes the CF-704 carbon fiber legs, 3 center base-plate options, 3 foot options (standard, spiked, flat surface), stainless steel hook to increase stability and keep your bag off the ground, and a carrying case to hold it all.
The newly designed 25mm diamond-pattern carbon fiber tubes and precision milled aluminum body provides a lightweight system with maximum strength and durability. It weighs in as low as 2.8 lbs. (1295 g) while supporting 17.6 lbs. (8 kg). The CF-704 is a 4-section tripod with a folded height of 18.7 inches and a max height of 64.6 inches.
Additional features include a bubble level on the main collar to quickly set your horizon, an accessory port for extension arms that hold monitors, tablets, or other photographic accessories, and the newly designed "semi-ratchet" leg-angle lock mechanism that allows you to quickly and easily set your leg angles to one of 3 stable positions.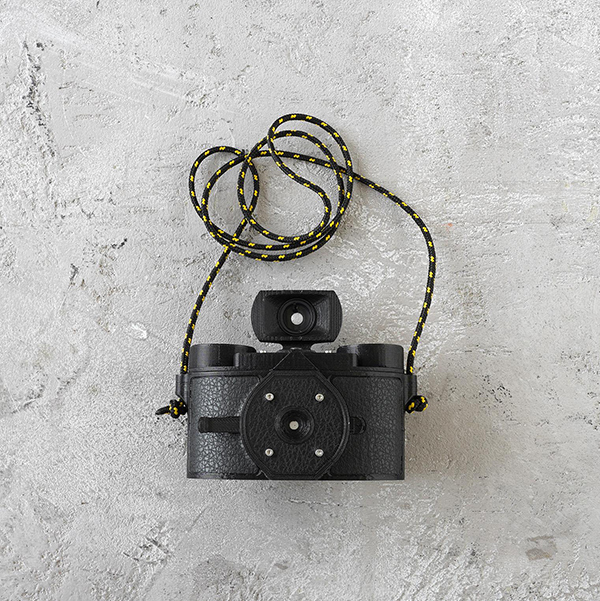 A unique 3D printed pinhole camera with a curved back design, the SCURA makes the experience of creating pinhole images fun and easy to do. The charm of pinhole photography is found in the combination of the simplicity of techniques and the dreamy, ethereal qualities of the end results. By stripping away all the bells and whistles, the modest pinhole camera allows the photographer to focus on the process and pleasure of shooting, just as the pictorial masters did a century ago.
With uncomplicated, but precisely constructed features the SCURA is sure to delight all photographers, from those just starting out to the seasoned professionals. Available in two formats, a 35mm panoramic version that gives 60x25mm negatives and a 120 option with traditional 6×6 negatives, the SCURA can be ordered through our online shop either as a DIY kit or pre-assembled for your convenience. Experience the magic of lensless photography at its best.
It's never easy to buy gifts for photographers. That's why we put together this gift guide of practical, useful and fun gear, which will make every step of the photography process that little bit easier this summer.
Do you have other great gift ideas for photographers to make the most of this summer? Let us know in the comments.

FEATURED VIDEO