On The Road: Change Of Subject: Where The Wild Things Are
The roads I follow as a travel photographer mostoften lead me to landmarks and landscapes, festivals and events, people and cultures. But not always. As you can see from the photos here, I consider photographing wildlife one of the requirements of a successful travel photographer.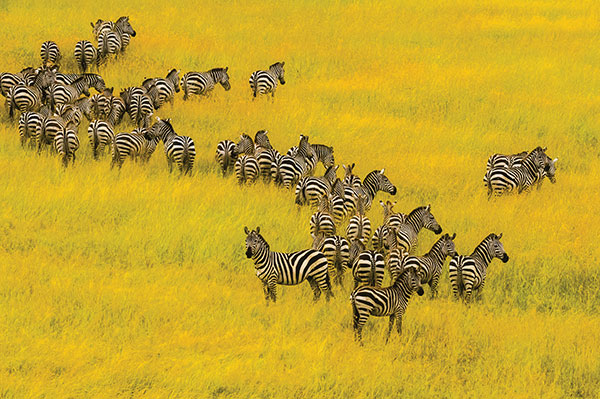 Wildlife photography calls for many of the same skills, techniques, equipment, and attitudes I use to photograph people and places—like anticipation, patience, and planning. Equipment means long lenses that, at best, feature vibration reduction; flash to reveal detail when subjects aren't too far away and a flash extender that concentrates the flash unit's output into a narrow beam when subjects are farther out there; and, frequently, the steady support of a tripod, a monopod, or, a favorite of mine, a beanbag smacked down on the roof of the safari vehicle. What also carries over is my appreciation and respect for my subjects and my desire to portray them in the best way possible.
But wildlife photography brings with it some important differences. I'm experienced and comfortable dealing with people, working with them and encouraging them to pose, position themselves, even repeat an action or movement so I can capture it, and they most often respond to my sincerity with cooperation. None of this, of course, will work with wildlife.
Photographing animals is largely a waiting game and a game of patience, planning, persistence, and knowledge. You can have all the information you need about when and where the best light is going to be, but what comes first is knowing when and where the animals are going to be and what they'll be doing when they get there.
As a member of a photo safari, I've photographed wildlife in Kenya, Tanzania, South Africa, and Namibia, and there are no words for the experience other than "awesome" and "inspiring." I love the sense of discovery and adventure that shooting on safari brings. When you head out in the morning you don't know which animal you'll see first. Situations develop quickly and you have to stay sharp and observant to capture them. On one five-week safari trip, there came a point that my senses were so strong I felt I was missing nothing; no shots were getting away from me.
Part of what is so cool about shooting on safari is that the experience is the reverse of going to the zoo to photograph: on safari the animals are free to roam, and the humans are the ones in a box doing the watching. The wild nature of it all, and the fact that the animals are calling the shots and you can still get terrific pictures—that's exciting, that's the spark. There's a feeling of being privileged to be able to experience it.
In March, 2015, I'll have that experience as the leader of two photo safari trips, one in Botswana, one in Tanzania. These won't be workshops—my primary job is to be sure the participants are in position to get the photographs—but there will certainly be the element of providing advice so they can get the best photos possible. I've led photo tours before—in India, Burma, and Bhutan—so I know the benefits of shooting side by side with like-minded photographers, and, not the least, side by side with a pro. Over the years I've noted participants watching how I work, how quickly I can set up or change gear and what lenses I choose to use. I always talk about what I'm seeing and trying to capture, and because of the ability to see on the camera's LCD what's just been captured, I can often make suggestions for improvements.
On the tours I've led I've found that my enthusiasm can be contagious.
From my experience I'm confident I can get people into the right place and right position, but ultimately they have to make the images happen. Like any travel photography endeavor, it's the individual photographer who has to have the drive and the ambition to succeed.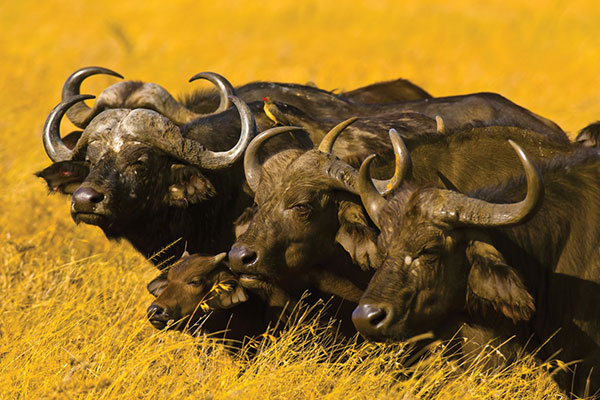 A selection of Blaine Harrington's travel images can be viewed at his website, www.blaineharrington.com. For information about his upcoming African photo safaris, just scroll down the homepage to "…learn more about Blaine…"

FEATURED VIDEO