Professionals Rely on MPB When it's Time to Sell, Buy or Trade Photo Equipment
Professionals like Ian Harper and Henry Nathan of CP Creatives rely on MPB when they sell, trade or add the new camera equipment that's vital to the operation of their London-based creative agency that specializes in video production and photography. Here's why.
Photography is fun. But sometimes the business end of being a professional photographer can be unduly demanding, especially when it comes to keeping your equipment inventory in line. When it's time to sell unused gear or swap something you seldom use for a piece that's mission critical, MPB can be a photographer's best friend.
CP Creatives is known worldwide for their authentic images and ability to shape powerful and compelling campaigns for brands around the globe. Some of their clients are Audi, Hilton Hotels, Virgin Atlantic and Park Hyatt, to name but a few. They also partner with charitable organizations like Young Minds and Worldwide Fund for Nature (WWF). Their commitment to their craft and promise to their clients drives them to stay on the leading edge of photography and videography. The exactly right mix of equipment is a major part of the requirements to maintain this posture, and that creates the need to sell, trade and buy gear as the need arises. That's when they turn to MPB.
Who is MPB?
An online platform for used photography and videography equipment, MPB is a destination for everyone, whether you've just discovered your passion for visual storytelling or you're already a pro.
Every month, visual storytellers in countries around the world sell more than 20,000 cameras and lenses to MPB. That's every month. They recirculate more than 300,000 items of used equipment every year, extending the life and creative potential of photo and video equipment for creators as well as professional photographers and amateur enthusiasts. And they provide studios and agencies with immediate cash, in a safe transaction, when the photographers need to sell off unwanted equipment for whatever reason.
MPB has developed a reputation throughout the industry for fair dealing, fast payment, hassle-free transactions and an amazing inventory of used camera and video kit at reasonable prices. Pros deal with MPB because there are no sad surprises, no rip-offs from phony online auction bandits, no waiting to get paid. Instead, MPB offers great customer service, online valuations and direct deposit of proceeds into the seller's account.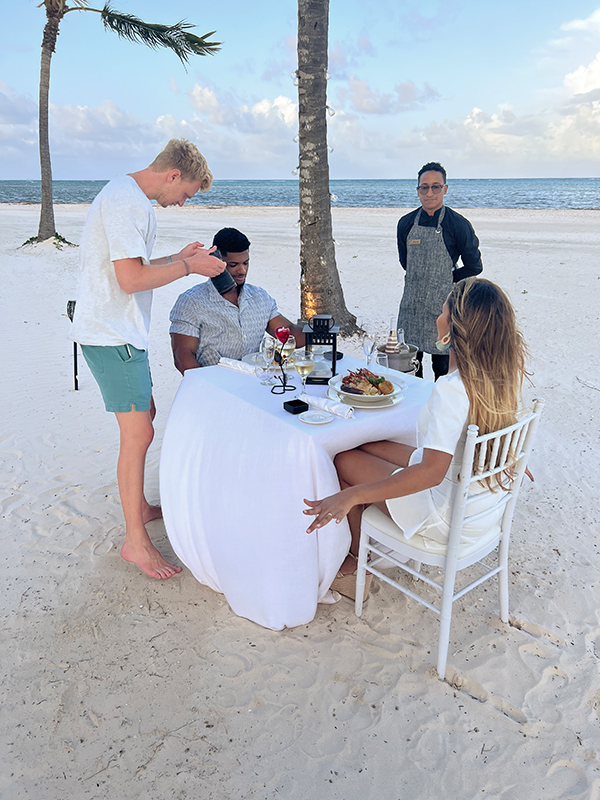 "Why do we use MPB and recommend them?" said Ian Harper, Director at CP Creatives. "The quickest and easiest (hassle free) way for us to sell camera gear has been with MPB. The service has been reliable and fast. We have sold a number of lenses and one camera body to MPB and got a fair price quickly, which really helps us as professionals with cash flow and changing projects quickly."
Ian continued, "We are constantly refreshing our equipment, so having a place to sell things when we no longer need them as we upgrade is very convenient."
This is an important point. That fisheye you needed for Fashion Week might otherwise sit in a box in the closet forever after the shoot, and the 100-400mm tele-zoom you need to cover sports might be out of the budget because the cash resources are tied up in gear you seldom reach for.
"We also sometimes are gifted equipment for campaigns," Ian went on. "And is great to sell them to MPB when we need to because we often get a brand of equipment that does not fit with the rest of our equipment." This exact turn of fortune may not happen to you, but there may be other circumstances where you find yourself with incompatible or surplus gear.
MPB is Not Just for Selling
"We buy from MPB as well as sell," said Ian. "MPB is also the place we go to buy specific things quickly if we need to." Considering the astounding volume of equipment that MPB transacts every year, their available inventory means it's likely they have just what you're looking for. And remember that you can trade, too. In one transaction, pass along what you don't need and obtain what you do.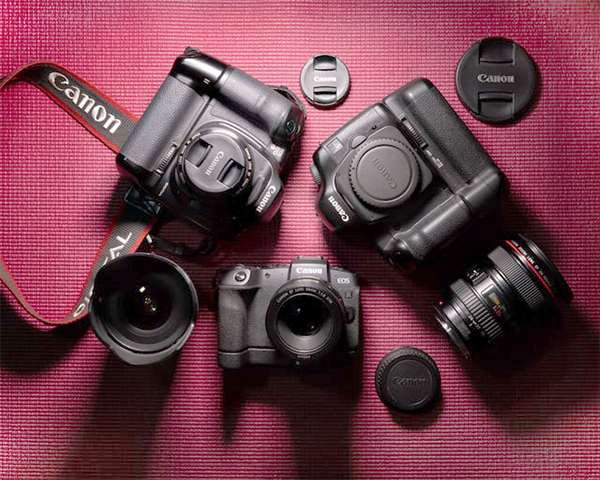 As a shopper on MPB's website you'll find every camera and lens they have available for sale listed with a full description of the item, including its condition and price. Often there are multiple price levels available, commensurate with the product's condition. And they show you how many they have at each price so you know if immediate purchase action is required. Every piece of equipment they handle is thoroughly inspected by professional specialists before being offered to you. Plus—get this—you see actual photos of the item you're buying, because they know the only surprises you like are good surprises.
So it's no surprise that MPB is popular with photographers and videographers internationally. Here are more reasons why MPB appeals to so many customers.
1. There's strength in numbers. MPB has earned the trust of more than 250,000 customers worldwide. That's an explicit recommendation you can't ignore.
2. MPB offers support every step of the way. MPB has customer experience teams in Brooklyn in the US and Brighton in the UK.
3. MPB provides FREE online valuation, which gives you peace of mind and helps you make better decisions. You can find out exactly how much your gear is worth. Instantly. It doesn't cost a thing, even if you're just browsing.
4. MPB gives you free doorstep pickup. You never even leave the house. Eliminates the hassle, unnecessary delays and saves you cash. Safe, convenient, fully-insured and completely free of charge.
5. MPB is famous (and loved) for their legendary super-fast payment system. After confirming the contents and condition of your gear, MPB pays you directly into your bank account.
6. MPB let's you bail right up until the last moment when the money is deposited, so if you change your mind or if your circumstances suddenly change, MPB returns your gear to you—no harm, no foul.
Join the ranks of savvy professionals and creators who rely on MPB when it's time to sell, trade or buy. Check out their website even if you're just casually considering adding a lens, mirrorless body or DSLR to your equipment arsenal. And if you have a piece of equipment you want to sell, use their online valuation tool to find out what it's worth—up front. MPB has been building an indispensable resource for creators one satisfied customer at a time since 2011.
∞ Shutterbug Staff

FEATURED VIDEO