Photoshop's NEW HDR Features Made Easy (VIDEO)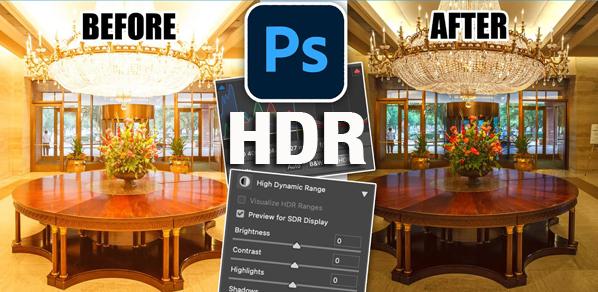 Adobe has added a bunch of new features to Photoshop 2023, and one of the most powerful is the refined High Dynamic Range (HDR) capability. By understanding how to use these straightforward tools you'll be able to achieve perfect exposures with images shot under difficult lighting conditions.
In simple terms, HDR is a technique for accurately representing the tones in an image from dark shadows to bright highlights. It's particularly useful in landscape photography when a wide range of tones—from bright skies to deep shadows, exceed the ability of your camera's sensor.
Many modern cameras include an HDR setting, but getting the job in the camera has several limitations and often delivers an unrealistic appearance. Creating the effect in Photoshop, on the other hand, provides far more control for achieving natural looking results.
As you'll see in the video below from Photoshop Cafe, this technique is easier and more effective than ever with the improvements in the new version of Photoshop. In this episode image-editing expert Coin Smith describes everything you need to know from beginning to end.
Smith begins with a brief discussion of how HDR works, and illustrates what happens when the camera can't capture the full range of tones in the frame. By taking three photos—one at base settings, another exposed for the highlights, and a third exposed for the shadows—the images can be merged to create one perfectly balanced shot.
With the intro out of the way, Smith opens Camera Raw and gets to work. He explains how to enable Photoshop's new HDR features and provides the necessary system preferences for displaying HDR properly on a Mac.
From there you'll learn the step-by-step specifics for switching HDR modes, changing display options, enhancing the look of HDR photos, using different tone maps, and much more. You'll also see how to properly output the final result.
You can find a wealth of image-editing advice on Smith's instructional YouTube channel.
And don't miss the tutorial we posted earlier, explaining how to edit snowy winter scenes in Lightroom for spectacular results.

FEATURED VIDEO