Photoshop Tips: Here's How to Select Hair and Move a Portrait Subject to Another Background (VIDEO)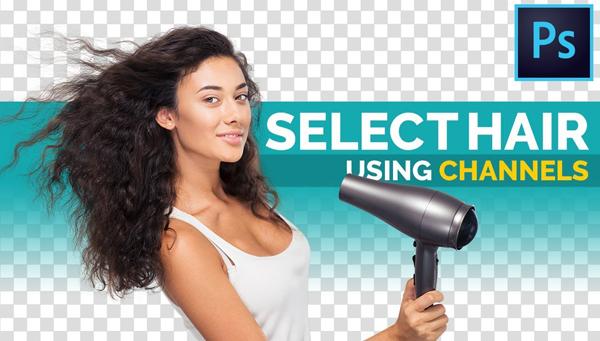 One of the most difficult tasks when editing portrait photos is making a precise selection of a model's hair. This becomes doubly challenging if you intend to move the subject to a different background.
In the video below, image-editing expert Unmesh Dinda describes how to harness the power of Channels in Photoshop to not only make precise selections, but to remove fringing around hair strands and move the subject to any background you choose.
This 40-minute tutorial is longer than most of those we post, but Dinda demonstrates two examples in different situations to make sure you understand the technique. And while there are several steps required to execute this approach, Dinda makes it easy to accomplish by walking you through the process with clear illustrations.
In addition to learning how to use Channels, you'll also pick up tips on simple techniques like cloning, painting, and clipping masks. Once you've used this method to edit a couple portrait photos, the technique will become second nature.
There are more great editing tips on Dinda's YouTube channel. And be sure to watch another tutorial if his we posted recently, explaining the difference between using Photoshop's Levels and Curves tools.

LATEST VIDEO