PHOTOSHOP TIPS: HDR Processing Isn't Dead if You Do Things Right (VIDEO)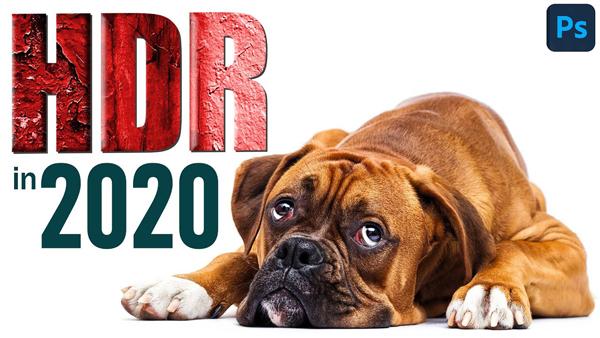 Remember HDR, the often-overused Photoshop technique that supposedly met an early demise? Well the death of HDR was greatly exaggerated, if you take a subtle approach and use this technique properly.
As you'll see in the video below from Blake Rudis at f/64 Academy, HDR methods can be helpful in extracting key details from your photographs if you proceed with discretion to arrive at a natural-looking result. And in just nine minutes Rudis demonstrates how to use HDR (High Dynamic Range) in Photoshop to advantage with a few simple steps.
Rudis begins with a quick historical overview of HDR processing and points out why this technique often delivered "nasty" results. Then he explains how to take advantage of this technique while avoiding the pitfalls with a few subtle tricks. The key to Rudis' approach is Photoshop's Linear Light Blend Mode, and it's actually very simple.
Using an image of a cute dog as his first example, Rudis demonstrates how valuable the process can be for bringing out fine details—in this case the dog's fur. The result is a photo that you can almost reach out and touch. Later in the tutorial he demonstrates how the same technique can work wonders for landscape images too.
Using tone-mapping techniques, you'll see how a clumsy HDR approach can really spoil an image. In other words, Rudis shows you what NOT to do, before providing a quick trick for getting the job right. As you'll see, it's all about using a delicate touch with Photoshop's Blend If options, and the Opacity and Fill sliders. He completes the process by adding a simple Curves adjustment layer and using a brush to open up the dark areas of his images.
After examining before-and-after examples of Rudis' dog and landscape photos, you'll see how much character is added by using his simple technique. So take a look and give HDR processing a second chance. There are more helpful Photoshop tips on the f/64 Academy YouTube channel, and in last week's story on how to replace any sky in any photo in just five minutes.

FEATURED VIDEO