photokina Special Coverage; Portable Storage

These days traveling means taking smaller and smaller devices to fit in with carryon luggage standards. Anything that cuts down on the number and size of those devices is welcome. A number of so-called portable storage devices were seen at the show, many addressing the need for greater storage capacity and raw file reading capability.

The JOBO GIGA Vu PRO "evolution" comes in three versions--40, 80, and 120GB capacities. All share a number of helpful features, such as a 3.8" screen, a high-res video out for viewing on TVs while on the road, built-in CompactFlash card reader (with adapter for other formats), WiFi capability, a USB 2.0 out for downloading once you get home, and the ability to read over 70 different raw formats.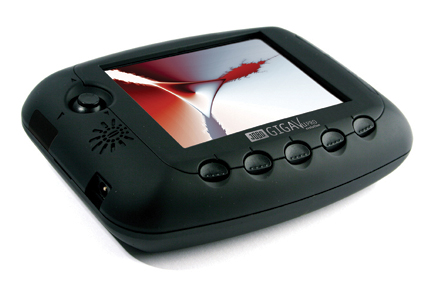 There's also a number of diagnostic features, including a histogram display, highlight overexposure detection, and a so-called "dust detector." You can view images individually or as a slide show, as well as in channels or as monochromes. About the size of a compact camera, the unit can also get firmware upgrades via the Internet as raw formats change or as needs require. Oh, and you can use it as an MP3 player as well.

Canon has gotten into the portable media storage business as well with their M30 and M80 storage devices. Both feature a 3.7" screen with a fairly wide 160Þ viewing angle, slots for CompactFlash and Secure Digital cards, and a USB 2.0 out patch. Made from a tough magnesium-alloy body, they are built to take the rigors of the road. They also have PictBridge functionality, which means they can be hooked directly to any compatible printer. And like the JOBO they can also be used as an MP3 player, and they have a WAV motion image player and of course recognize the Canon raw formats.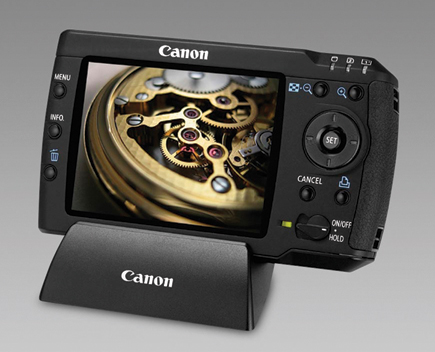 Epson's P-3000 And P-5000 Viewers
Two new portable storage and viewing devices from Epson, the P-3000 and P-5000, feature a 4" LCD viewer and Epson's "four-color filter system," which they claim yields the best image quality available. The $499 (MSRP) P-3000 contains a 40GB hard drive and supports a wide range of still, motion, and sound formats. Images can be viewed individually or as thumbnails, with the largest field being 64 thumbnails at one time. The $699 (MSRP) P-5000 gets you an 80GB drive, the ability to zoom up to 400 percent, and a host of metadata read-outs when desired.

LATEST VIDEO

SPONSORED VIDEO
Testing Tamron's SP 150-60mm G2 lens while capturing birds and alligators in Apalachicola, Florida.