Photographer Brian Dowling Traveled the World Making Stunning Portraits of Beautiful Redheads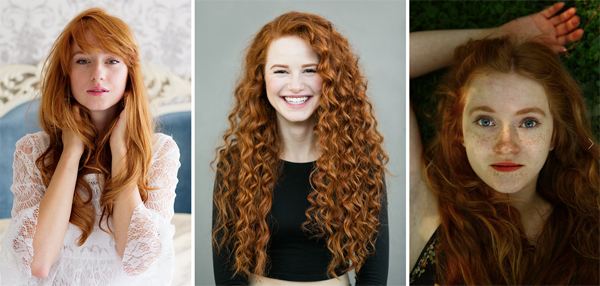 Brian Dowling is an American photographer living in Berlin, with a project that would drive many of his peers to envy: He traveled to 20 countries across the globe in search of gorgeous redheads to photograph in all their natural beauty.
Dowling studied economics at the University of Southern California, but in 2010 began working as a photographer for MTV and Fox in Los Angeles. He later moved to Berlin where he is a contributor for Getty images.
For the past three years Dowling combined his passion for portraiture and a love of travel by embarking on his "Redhead Beauty" Kickstarter project, a fine art portraiture book devoted to showing the natural beauty of women with red hair."
Dowling shot the gorgeous redheads without makeup artists and special lighting, explaining, "I wanted it to be obvious these photos are real reflections of the model and for people to end their stereotypes of redheads."
While the portraits for his book involve non-celebrity models, Dowling has photographed many famous redheads in the past, including Julia Roberts, Amy Adams, Julianne Moore, Emma Stone, and Jessica Chastain.
You can find out more about Dowling's "Redhead Beauty" Kickstarter project here, which has overshot its goal with four days to go. For more of Dowling's gorgeous images check out his Instagram page, and don't forget to follow us on Instagram at @ShutterbugPix where we're sharing our favorite photos from our followers

FEATURED VIDEO