Pentax's *ist DL; An Affordable Entry-Level 6-Megapixel Digital SLR
The smallest and lightest digital SLR on the market at the time of this writing, the *ist DL is also among the most affordable in the 6-megapixel category. As the entry-level model in the Pentax line, it was designed for simplicity of operation, yet it's surprisingly versatile, with a full slate of semiautomatic and manual features as well as overrides for full control. While the high-end *ist Ds2 boasts a few more capabilities, the *ist DL is very well equipped. It even includes depth of field preview, not available with every camera in the sub-$750 price range.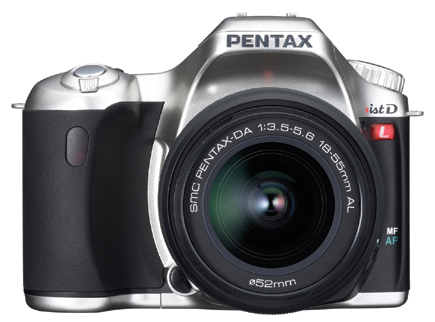 PROS
· Fairly rugged, ultra compact/lightweight body
· Designed for simplicity but includes many advanced features; also compatible (with some limitations) with manual focus lenses
· Quick start up; fast response in most outdoor situations; moderately high continuous shooting speed
· Effective evaluative metering, Auto white balance, and noise reduction systems

CONS
· Not ideal for action photography enthusiasts
· Missing a few features that some experienced photographers demand
· The Photo Laboratory software is versatile but raw file conversion is slow

Operation And Features
The Pentax *ist DL is a featherweight when compared to the Nikon D50 or Konica Minolta Maxxum 5D, but it feels solid, with very good build quality. In spite of the small body size, the well-sculpted handgrip will suit most users and the analog controls are large enough for convenient manipulation. In order to avoid confusing the novice, the camera sports relatively few buttons, but these all are well marked and logically located.
The *ist DL produces beautiful images with pleasing color rendition, moderately high sharpness, and wide dynamic range for holding detail in both shadow and highlight areas. (ISO 200; Hoya polarizer; AV mode at f/7.1 at 1/400 sec; +1/3 exposure compensation; AF 50-20mm ED zoom at 180mm setting.)
All Photos © 2005, Peter K. Burian, All Rights Reserved
Overall operation is quite straightforward. In order to minimize the need for hunting through the multi-page menu, Pentax provides an Fn (function) button. While the menu is not difficult to navigate, the Fn shortcut is useful for quickly setting white balance, ISO, Drive mode, and Flash mode. After an initial setup using a few menu items, most novices will get by nicely with the icon-based mode selector dial, the Fn button, and the input dial that's used to confirm a desired setting.

There are seven Scene modes with intelligent automation. When selected, each of these sets a suitable aperture, shutter speed, white balance, contrast, and edge sharpness level for a common subject type such as landscape, portrait, or action. In some Scene modes, the built-in flash pops up automatically when required.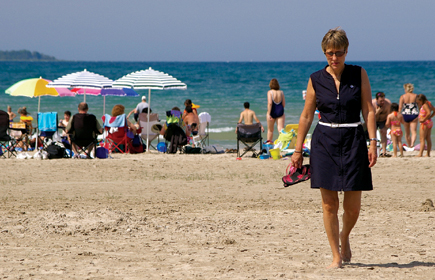 The Pentax *ist DL is ideal for quick snapshooting, using one of the subject-specific Program modes and the three-point autofocus sensor. The latter is most useful in vertical framing where a large subject is usually covered by one of the focus detection points. (Landscape Scene mode; 18-55mm zoom; Hoya Polarizer; ISO 200.)
Experienced photographers will take advantage of additional options for controlling many aspects of the camera or the images that it produces. They'll appreciate the information provided in the huge LCD monitor as to the purpose of each function, minimizing the need to study the Owners Manual.

Anyone who already owns manual focus K-mount lenses will find a high level of compatibility. Like all of the Pentax digital SLRs, this one works well with the older lenses, including those with a screwmount, when using an adapter. Naturally, some high-tech *ist DL functions do not operate with a manual focus lens. Program mode, multi-segment metering, autofocus, and P-TTL flash control, for example, are not available but the degree of compatibility is still remarkable.

Speed And Performance Issues
I tested the *ist DL extensively at various tourist attractions, during family vacations, and later, recording the action at sporting events. I took a lot of snapshots, taking advantage of the great simplicity offered by Program modes but also tested the more advanced capabilities. The camera turned in solid performance and I was particularly impressed with its convenient operation, versatility, and high ISO image quality.

When turned On, the *ist DL was ready to shoot in about 1 second. With static subjects outdoors, autofocus was generally fast and reliable. The camera seemed to respond instantly to a touch of the shutter button with no perceptible delay. The three focus detection points do not cover a very wide area, but that rarely created a problem, even in quick snapshooting with off-center subjects on a beach.

While shooting without flash in dark interiors, I found that autofocus was a bit slow. It was faster when I selected only the single, central focus detection point and excellent when using flash. The focus-assist pre-flash was very effective with subjects up to about 10 ft from the camera.

In Continuous framing, I was able to shoot five Large/Best JPEGs in a series at 2.8 fps. Then, the *ist DL required 7 seconds to clear its buffer (a temporary storage bank) before it was ready for another full burst. During that time, the camera allowed me to take one shot every second. That's not lightning-fast performance but should be adequate for most owners unless they frequently want to shoot long series of images.

Frankly, the *ist DL would not be my choice for frequent action photography. Aside from the buffer clearing issue, the following factors are worth noting: Continuous autofocus is available only in the Action Program mode, less than ideal for serious photography. The autofocus system is only moderately successful in tracking the motion of high-speed or erratically-moving subjects. Granted, the *ist DL sometimes provided five sharp photos of trucks approaching my position on a highway at 60 mph. At other times, it began hunting for focus during a series of shots in identical conditions. Finally, Continuous autofocus had more difficulty with subjects approaching my position at erratic speeds such as the competitors during sports and equestrian competitions.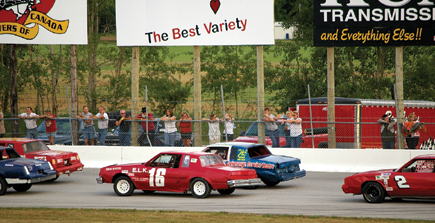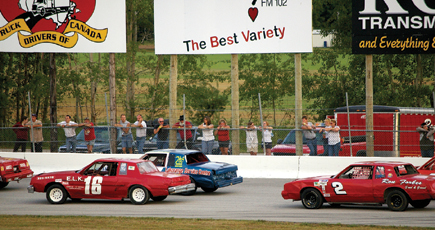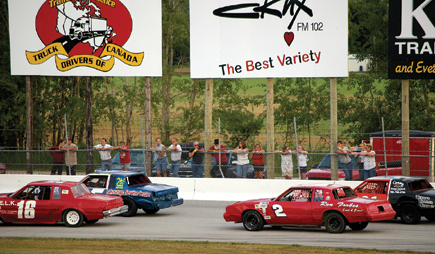 In many action situations, the camera-to-subject distance does not change much from one frame to the next. When shooting in such conditions, the *ist DL generally produced a series of sharply focused images. (Action Program; ISO 800; 50-200mm zoom; images cropped.)

LATEST VIDEO