PC-E Nikkor 24mm f/3.5D ED; A Pro Perspective Control Lens Page 2
Of course the lens is manual focus, but non-D3 or D300 users will have to wrestle with manual exposure settings as well, which has you setting shutter speed with the lens wide-open then creating an equivalent exposure with the desired aperture by actually changing the aperture on the lens, a wrist motion unfamiliar to many new shooters. D3 and D300 owners get to work in all Exposure modes. Tilt and shift is self-evident, with a loosening, composing, and lock-down procedure that quickly becomes easy. Those doing functional photography will find it invaluable; those doing more fanciful and personal work will be amazed at
the options.
Point Of View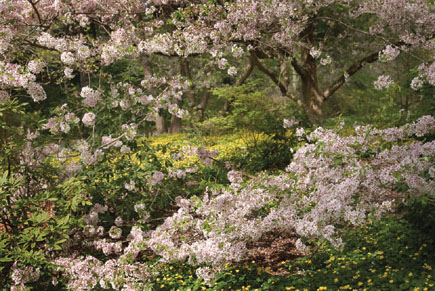 The creative side of the lens allows for more focusing effects than you could ever achieve with a "normal" lens and hours of image-editing work. These two images were made from the same spot; the changes result from a slight change in tilt and shift positions.
While I did a number of perspective control operations, making buildings photographed close stand up straight, my main attraction and work was done playing around with odd effects you can achieve with this lens. At about $2000, and no lightweight companion, I wouldn't suggest it for the casual user. But for travel stock, interior, still life, architectural, and even fine art and fashion pros I'd have to say that this lens is pretty much an obligatory part of the kit. Yes, if you have the time and disposition you can do perspective control work in Photoshop, but I'll be darned if you can create the depth of field effects this amazing optical instrument affords.
Perspective Control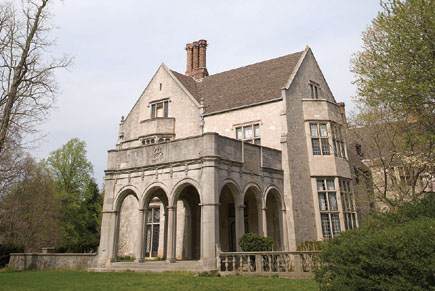 The Nikon 24mm PC lens does yeoman duty for functional work such as making buildings shot close stand straight. Tilt and shift knobs are large enough to make for easy work, while a smaller locking knob holds everything in place once you make final adjustments.
For more information, contact Nikon Inc., 1300 Walt Whitman Rd., Melville, NY 11747; (800) 526-4566; www.nikonusa.com.

LATEST VIDEO