Panning with Slow Shutter Speeds for Jaw Dropping Photos (VIDEO)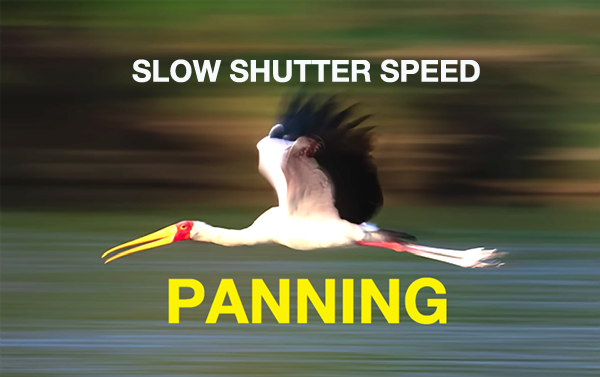 Have you ever wanted to master slow shutter speed panning for more interesting nature, wildlife, and sports/action photography? If so, we've got you covered with the tutorial below.
What you'll find in the following video is a complete guide to this powerful technique from our friends at Backcountry Gallery. This approach to outdoor photography is easier than you think, and delivers jaw dropping photos that will make your images stand out from the rest.
In just 17 minutes instructor Steve Perry explains everything you need to know, and perhaps a bit more. Perry is an accomplished pro specializing in landscape, wildlife, and nature photography. He promises that if you follow his advice, "You'll be knocking out wall-hangers in no time."
This comprehensive episode covers a wide range of topics, so we encourage you to take a few notes. The good news is that you don't really need any special gear to accomplish this task—just some knowledge and a bit of practice.
Perry explains the proper camera settings to use in various situations to achieve accurate exposures, nail focus, and separate subjects from the background. You'll learn how to choose the best f/stop and ISO for the task at hand, and the proper way to deal with image stabilization.
This lesson also includes solid advice on what to look for in a subject, and how to position yourself in relation to the direction of light and the background of your scene. There's a bunch more shooting advice, with easy tips and tricks for getting the job done.
You can find a wealth of instructional videos on Perry's popular YouTube channel, so be sure and pay a visit.
And check on the tutorial we posted from another pro, explaining how to shoot photos that force viewers to pay attention.

FEATURED VIDEO