Our 7 Favorite Classic Lenses of All Time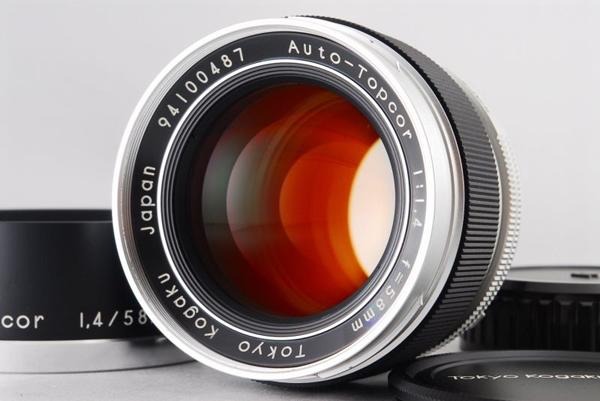 I've shot thousands of pictures with hundreds of great lenses over the past 40+ years, but the following seven favorites have a special place in my heart. That's because they capture beautiful images that have "the look"—an elusive quality that may be a combination of excellent detail and sharpness plus a natural roundness in their rendition. It's not bokeh exactly—that refers to smooth transitions and shape retention in the out-of-focus areas of the image—although these lenses all have gorgeous bokeh as well.
You'll have a better idea of what makes each of them special when you read the detailed descriptions below, but even that is no substitute for shooting pictures. While these classic lenses are no longer in production, all can be found in the used departments of camera stores and on eBay, and all except one can be adapted to fit current digital cameras and camcorders.
Indeed, many savvy shooters now use classic lenses like these for shooting art stills and vintage-look videos, which is one reason prices have crept up in recent years. But if you want to capture images that have that distinctive look, they're still a bargain and a great way to make your imagery stand out.

1. 50mm f/2 Leitz Dual Range Summicron
I got mine with my first Leica M3 and this 7-element chrome-finished beauty, produced from 1956 to 1968, delivers amazingly high resolution (over 100 lines/mm according to contemporary tests) along with excellent contrast and beautiful bokeh. It performs amazingly well even wide open, and spectacularly at its optimum aperture of around f/5.6 where it 'll give any modern 50mm a run for the money.
Icing on the cake: If you want to get closer than 27.5 inches, slide on the optical "goggles" before you mount the lens and you can focus down to 19 inches with reasonable parallax compensation. The only downside: It won't mount on digital Leica Ms.
Price range: $1,000-1,500


2. 35mm f/2 Leitz Summicron
Introduced in 1958 as an 8-element design that's still regarded as one of the best performing non-aspheric lenses ever, the current version is the Leica 35mm f/2 Summicron-M ASPH that uses a different formula. The one to look for is the older Type 4 introduced in 1979, a 7-element design known as the "Bokeh King" because of its exquisite bokeh that's partly attributable to residual coma and astigmatism in the outer zones.


Despite these minor defects it's a very sharp lens overall, especially in the center of the field. Frankly, any older 35mm f/2 Summicron will take beautiful pictures, but bokeh fanatics should look for the Type 4 with serial numbers in the 2,974,000-3,731.000 range.
Price range (all older types): $1,500-2,750
3. 58mm f/1.4 Auto-Topcor
Introduced in 1963 by Tokyo Optical Co. for its Topcon SLRs, this 7-element, 5-group modified Planar design is considered to be one of the best high-speed normal lenses of its era. It's sharp wide open and takes beautiful pictures. The 6-bladed diaphragm does tend to produce artifacts in out-of-focus image areas, but it has beautiful bokeh at f/2 and focuses down to about 18 inches for impressive close-ups.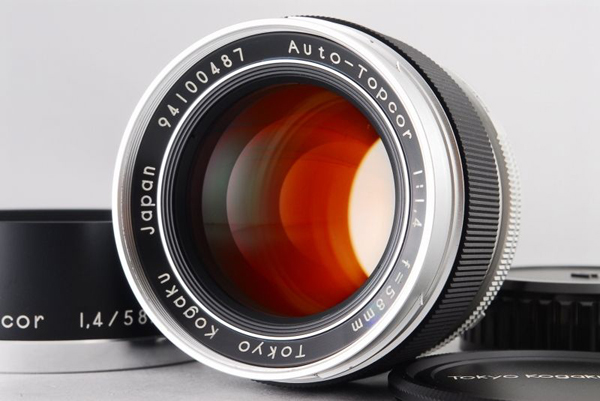 The slightly longer than normal focal length is excellent for portraiture, and provides a 1:1 viewing image in the Topcon's pentaprism viewfinder. The lens will also work, albeit less conveniently, on old Exakta 35mm SLRs.
Price range: $150-350
4. 105mm f/2.5 Nikkor-P
Nikon's classic 5-element, 3-group 105mm was first released in Nikon F mount along with the landmark Nikon F in 1959, but its roots go back even farther to the legendary Nikon rangefinder and Leica screw-mount versions of the mid 50s that were prized by photographers of the day and are now prized collector's items.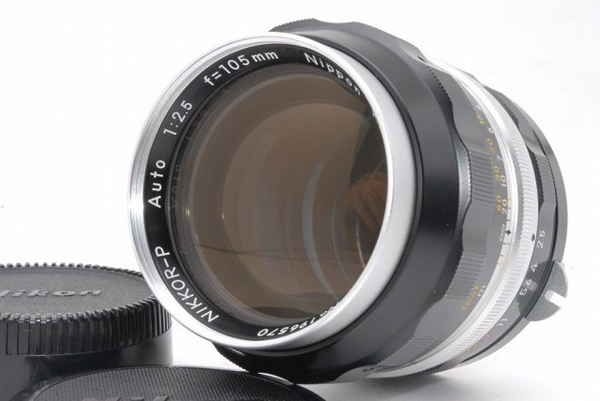 Whichever configuration you choose, Nikon's 105mm f/2.5 is one of the greatest portrait lenses ever, and delivers awesome performance in a robust, durable package. It is sharp wide open, has good contrast, and beautiful bokeh.
Price range: In F-mount, $100-250, In Nikon rangefinder S-mount, $200-$500
5. 50mm f/1.5 Zeiss Sonnar
This iconic 7-element, 3-group high-speed normal lens was formulated by the legendary Zeiss optical designer Ludwig Bertele for the Contax l rangefinder camera and was released in uncoated form way back in 1932. It had the great advantage of minimizing air-glass surfaces and chromatic aberrations, and was produced in coated versions until the early 60s. It's sharp, has good contrast and a multi-bladed circular diaphragm enhances its inherently excellent bokeh, resulting in beautiful, luminous rendition.
The 50mm f/1.5 Sonnar was tweaked by Nikon to create the legendary 50mm f/1.4 Nikkor for Nikon rangefinder cameras, but I prefer the original Sonnar for its pictorial qualities. (Note: Not to be confused with the current more expensive Sonnar C in M-mount.)
Price range: In Contax rangefinder mount: $125-350
6. 80mm f/2.8 Mamiya-Sekor
This is the two-lens interchangeable standard lens unit for Mamiya twin-lens reflex cameras and it's a real sleeper, delivering impressive image quality even at f/2.8 (except in the extreme corners of the field), outstanding sharpness, good contrast, and beautiful bokeh throughout its extended focusing range, especially when used for portraiture.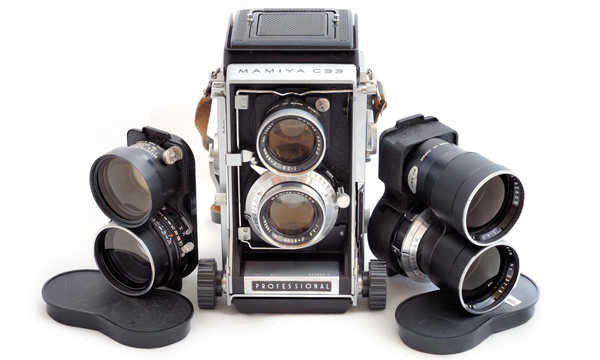 A 5-element 3-group design similar to Leica's 90mm f/2.8 Elmarit provides excellent chromatic aberration correction and high resolution, but tends to flare in backlit situations—the last "blue dot" multicoated versions are less prone to flare and ghosting. If you're tempted, go whole hog and get a Mamiya C330 camera complete with this lens for about $250-300.
Price range: Lens unit only, $100-200
7. 105mm f/2.8 Super Multi Coated (SMC) Takumar
This M-42 mount (also known as Pentax screw mount) lens is a truly outstanding medium telephoto, a superb portrait lens, and an excellent all-around shooter. The original non-SMC 5-element, 4-group version is OK too, but the 6-element, 6-group version from the '70s that's marked Super Multi Coated or SMC on the lens ring is the one to have.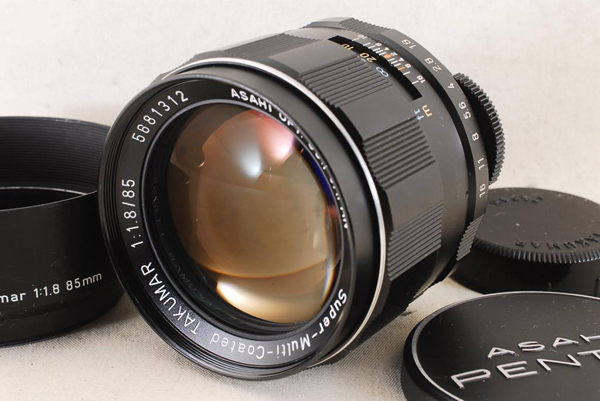 t's sharp even wide open, has superb color rendition, and creamy smooth bokeh—which is why so many who own it, including me, include it on their short list of great vintage lenses.
Price range: $125-250
After drooling over these great lenses, you might also want to take a look at our earlier pick of the top 10 lenses for mirrorless cameras.

FEATURED VIDEO