Our 5 Favorite Photo Gadgets & Gizmos: Gear Gifts From $300 & Up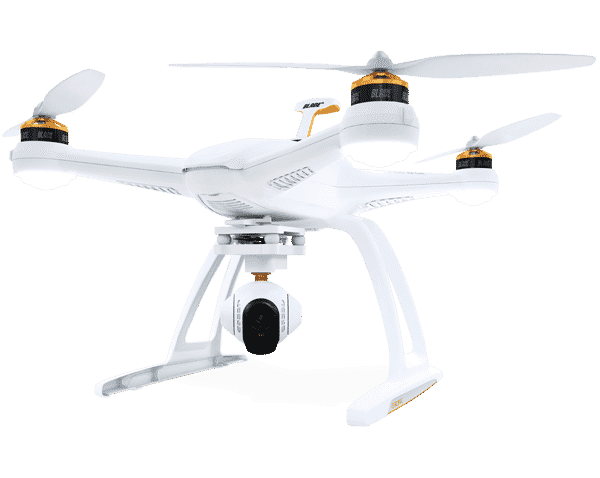 Chroma Camera Drone: Featuring an easy to use Android touch-screen controller with flight and camera controls and a video display. This drone has a long-lasting battery that delivers up to 30 minutes of flying time and exclusive SAFE Plus technology that makes the Chroma accessible and enjoyable for anyone to fly. Additional flight modes that cater to the more advanced user, include:
Follow Me: Set the drone to follow you at a distance to line up the perfect shot;
Tracking Mode: Use the Chroma Wizard controller to keep the camera pointed at you and catch yourself in action when no one else is around;
Smart Mode: Lets first time flyers easily operate the drone without flying too close to you and those around you;
Return Home: The flip of a switch ensures the drone comes back to you and lands safely; and
Adjustable Boundaries: Set boundaries to keep your drone within altitude and distance limits you define.
The flight ready Chroma Drone comes with a stabilized CGO3 4K camera, ST-10+ controller with a touch-screen display, long-lasting 6300mAh LiPo flight battery, flight battery charger and a USB programmer cable. The suggested retail price is $1199.99.
More info on the Chroma Camera Drone here.
Airport Roller Derby Bag: This rolling case allows users to easily maneuver around crowded airports (and city streets) with improved weight distribution to minimize muscle fatigue. It include four dual wheel sets with multiple rolling positions and meets most International and US carry-on requirements. The Airport Roller Derby bag easily fits up to a 15 inch laptop and a 10 inch tablet in dedicated pockets. It can fit two standard DSLRs with lenses attached, one pro DSLR and one standard DSLR (both with lenses) attached, 6–7 standard zoom lenses or strobes and a 400mm f/2.8 lens unattached. It measures 14x 22x9.0 inches and weighs 9.5–11.5 pounds (depending on the accessories used). The Airport Roller Derby has a durable water-repellant (DWR) coating, a Polyurethane coating and is crafted from 1680D ballistic nylon with rugged YKK RC Fuse (abrasion-resistant) zippers and a rubberized laminate reinforcement. Inside you'll find Polyurethane backed velex liner and dividers, a 2x polyurethane coated nylon 210T seam-sealed rain cover and Belly-O mesh pockets. The suggested retail price is $389.75.
More info on the Airport Roller Derby here.
Ikigai Rival Backpack with Camera Cell: Ikigai's Rival Backpack offers photographers quality performance and allows users to quickly pack what is needed for each shoot's requirements. Designed with a sculpted back panel and an anatomic cut harness system, the Rival Backpack provides good fit and all-day comfort. Featuring a removable, configurable Camera Cell with its own carrying handle. The large Camera Cell fits into the large Ikigai Backpack. For shoots that aren't as gear intensive, the medium camera cell frees up room to carry props or personal gear in the bag. The Large Rival Backpack and Camera Cell kit can hold your DSLR, up to 9 Lenses and accessories. The Rival is crafted from triple density honeycomb ripstop nylon offers durability and weather resistance. Features include a removable, configurable large Camera Cell a detachable tripod carrying system, a detachable, ergonomic waist belt for stability and weight distribution for heavy loads, removable for shorter, lighter outings, a removable rain cover and a top access point. The divider can also fold away, creating extra storage options for clothing, reflectors, and other items. Color-coded, ergonomic zipper pullers allow for easy operation, even in cold-weather conditions. Stretchy mesh side pockets offer quick-and-easy access to lens cleaners, spare batteries and other essential items. The luggage attachment strap slips over the handle of your rolling luggage, giving you one less thing to juggle at the ticket desk. The Ikigai Rival Backpack with Camera Cell (large) has a retail value of $349.99 and the Rival Backpack with Camera Cell (medium) is $299.99.
Shutterbug is currently running a sweepstakes giveaway of Ikigai's Rival Backpack. Enter to win the bag here.
More info on the Ikigai Rival Backpack here.
Mavolux 5032C Digital USB Meter: Gossen enhanced its family of high precision and classified illuminance meters with the MAVOLUX 5032C Digital USB. This device allows users to easily and accurately measure illumination in footcandles or lux. It can also measure Candelas/M2 and footlamberts with the optional luminance attachment. The Mavolux 5032C Digital USB meter is equipped with color correction that matches the spectral response to the human eye V (lambda), in accordance with DIN 5032, part 7, class C. Integrated cosine correction is included to ensure the correct evaluation of oblique light. Powered by a single battery and measuring .75x.47x2.56 inches the MAVOLUX 5032C has a suggested retail price of $783.99.
More info on the Mauvlux 5032C here.
AlienBees B400 Studio Flash: This powerful, self-contained studio flash unit features adjustable output from full (160 Ws) to 1/32nd of the total power (5 Ws). The flashpower is adjusted on the back control panel with a slide fader, capable of adjusting in whole f-stop increments. When adjusted from a higher to a lower setting, the unit will automatically dump the excess power for accurate output. The voltage regulated circuits supplying consistent output and the B400 has true modeling lamp accuracy. The modeling lamp can be set to full brightness, turned off, or set to track the power changes. The standard 150 Watt modeling lamp may be used as a recycle indicator, turning itself off when the unit is recycling, and coming back on when the unit is fully recycled and ready to shoot again. The B400 comes with a sync cord allowing you to connect your camera to the unit to trigger the flash and a built-in slave tripper to allow wireless firing. The unit has standard 120 VAC (50-60 Hz) power requirements and arrives with our 15-foot power cord to connect to a standard, grounded outlet for power. AlienBees units are housed in high-impact Lexan polycarbonate keeping them lightweight. The suggested retail price is $224.95.
More info on the AlienBees B400 Flash Unit here.

FEATURED VIDEO