Olympus Intros OM-D E-M5 Mark II Mirrorless Camera; We Test It Out in Bermuda (Sample Photos)
Olympus unveiled its latest, high-end mirrorless camera this morning: the tough, small and powerful OM-D E-M5 Mark II. The E-M5 II uses a Micro Four Thirds sensor similar to the one in the previous model – it once again offers 16 megapixels of resolution – but Olympus says the Live-MOS chip has been redesigned.
The Olympus E-M5 II also boasts a host of new and updated features including improved 5-axis image stabilization; a flip-out, vari-angle LCD screen on back; more versatile video features, and a new 40MP high-resolution mode that combines eight images into one high-res shot.
I had a chance to shoot with an initial production version of the E-M5 II with the most recent firmware on a trip to Bermuda and my thoughts on the camera and sample images are below.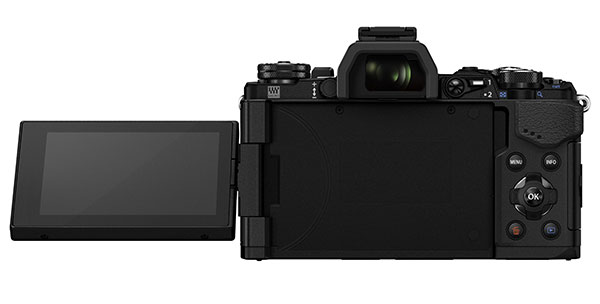 But before I get to my hands-on impressions of the E-M5 Mark II, here's a rundown of the rest of the new features on this camera, which sits below Olympus' flagship E-M1 mirrorless camera but above its E-M10 model.
Key Features
• In-camera 5-axis Voice Coil Motor (VCM) image stabilization system, which shifts the camera's sensor horizontally, vertically and on the X (pitch), Y (yaw) and Z (roll) axes which, reportedly, offers 5.0 EV steps of compensation performance.
• 5-axis VCM stabilization offers sharper images at shutter speeds as low as 1/4-second without the use of a tripod, according to Olympus. Meanwhile, sensor shift on the X and Y axes can also help produce sharper photos when photographing close-up subjects.
• 3-inch, 1.04M-dot rear vari-angle touchscreen and the 2.36M-dot electronic viewfinder (1.48x magnification)
• 1/8000 mechanical shutter allows you to shoot using a large aperture for better bokeh, even in bright, daylight conditions.
• Olympus TruePic VII processor helps you shoot RAW images at up to 10 fps with S-AF, or 5 fps with C-AF tracking enabled.
• 40MP High-Res Shot mode captures eight sequential images, moving the sensor by 0.5-pixel steps between each shot. The E-M5 Mark II then compiles those images to produce a super-high resolution shot. (The caveats are that a tripod is recommended for this mode and you must shoot a still subject – not a moving subject – to get quality results.)
• Anti-shock mode uses electronic first-curtain shutter to reduce shutter shock during sequential shooting, while a new Silent mode enables a full-time 1/16000 second electronic shutter, eliminating the mechanical shutter noise
• 81-point Fast AF offers expanded focus area, with better speed; Small Target AF lets you focus on small areas across the entire frame.
• Captures 1080p video at up to a 60p frame rate with up to 77 Mbps high bit-rate recording possible at the 30p setting. The E-M5 Mark II supports 50p, 30p (29.97p), 25p and 24p (23.98p) frame rates
• Integrated microphone jack supports external audio input, while a headphone jack in the HLD-8G External Grip allows for real-time audio monitoring.
• In-camera Wi-Fi allows for remote shooting, geotagging and image sharing using the Olympus Image Share app on an Android or iOS smartphone or tablet.
• Relatively lightweight (14.7 ounces) dustproof, splashproof camera build
• Goes on sale this month for $1,099 (body only)
• Available in black, and silver versions; there will also be a titanium-colored version in limited quantities.
Shooting with the Olympus E-M5 Mark II
As mentioned earlier in this story, I got a chance to shoot with an initial production version of the Olympus E-M5 Mark II with the latest firmware -- this is, basically, as close as you can get to the full production model that is going on sale this month – and generally enjoyed my time with the camera.
While it resembles the previous model, there are a few design tweaks to the E-M5 II that actually give the new camera a more retro look overall. For one, the E-M5 II has a more traditional looking pentaprism on top, even though it isn't a pentaprism at all since this is a mirrorless camera. The button layout on top of the camera also looks more polished and refined and the E-M5 II has added a second control wheel on the top plate, surrounding the shutter button.
There's a more pronounced thumbrest on the back of the camera and the faux leather wrap around the body – which is a vulcanized rubber material – feels grippier than on the previous model. As with all of Olympus' Micro Four Thirds cameras, the E-M5 II is a small mirrorless shooter that looks like a cross between a DSLR and a rangefinder.
Thanks to the design changes I just mentioned, I found it easier to hold and shoot with than most of Olympus' other micro models, except the E-M1 flagship camera, which has a more robust build.
While I had only a day to shoot with the Olympus E-M5 II before filing this story, it seemed to be a fairly responsive camera that was equally adept at shooting paroramas on the ramparts of an old fort in Berumda as it was at firing off 10-frame bursts to capture dolphins leaping out of the water at a marine life show.
However, I did have one gripe in my somewhat brief time shooting with the E-M5 II: it seemed to have a technical glitch relating, possibly, to the proximity sensor in the electronic viewfinder's (EVF) eyecup.
The camera I was shooting with and several other E-M5 II units tested by other press members during our Bermuda trip, would sometimes freeze up when switching between the EVF and the LCD screen on back of the camera.
It was hard to tell what was triggering this problem but the result was that you could no longer shoot with the camera and the rear LCD and EVF would show a black screen. The camera would eventually start working again on its own or you could remove and reinstall the battery to get it going.
Hopefully this is an isolated problem. I'll explore the camera more in-depth and include full resolution sample shots in an upcoming field review when I have more time to test the camera.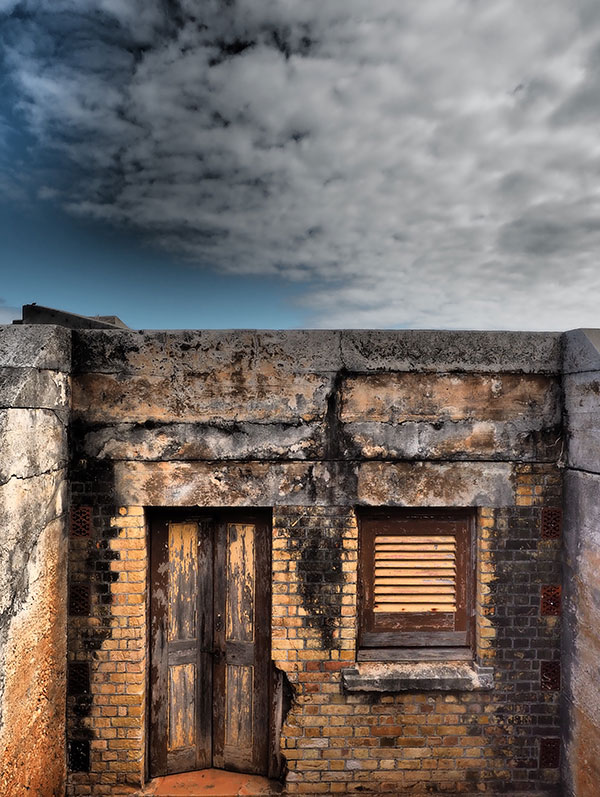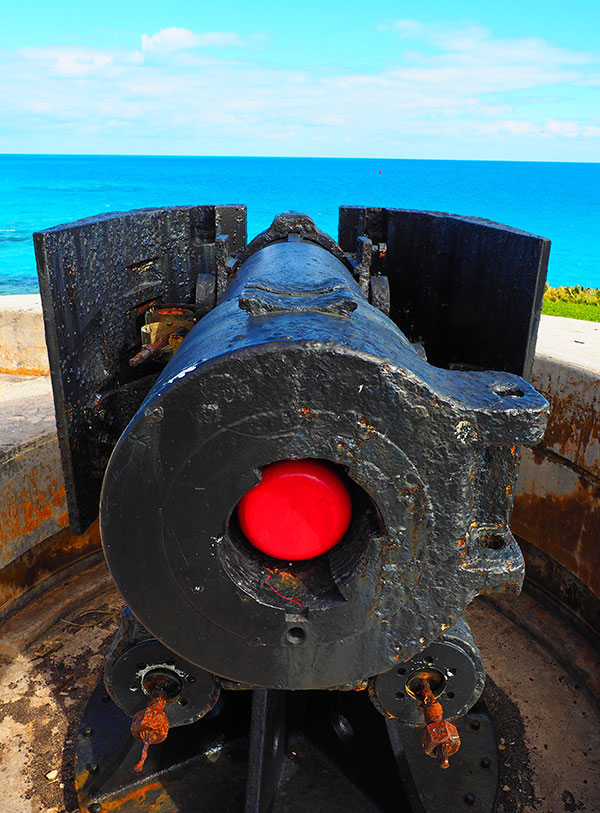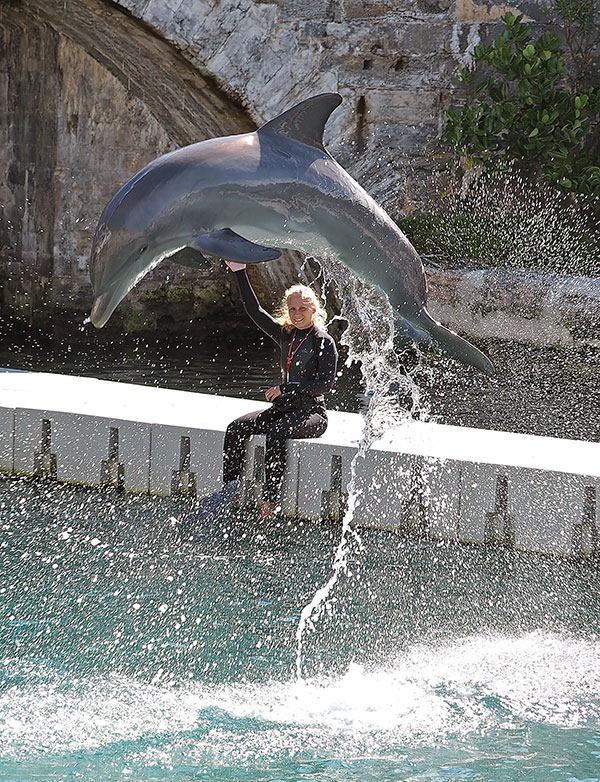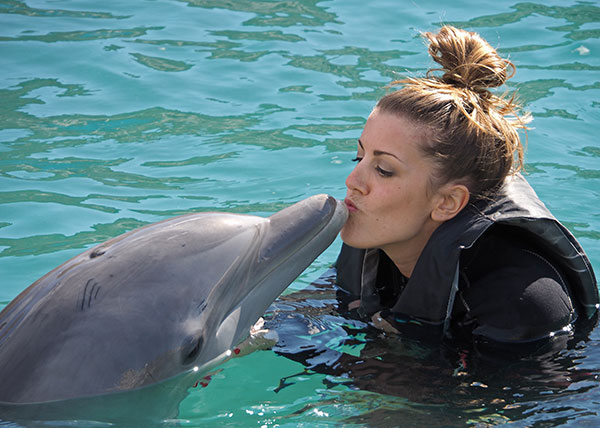 FEATURED VIDEO