The Olympus E-3; A Pro-Caliber 10Mp D-SLR Page 2
A 5 fps drive speed is fast enough for all but pro sports photography, in my estimation. When using a Lexar Pro 300x UDMA card, I was able to shoot 40 large/fine JPEGs in a burst before the framing rate slowed to about 4 fps; the camera kept firing until the card was full. Testing with numerous photographers would be required for a full evaluation of the Image Stabilizer system, but it is certainly very effective. During night photography, I was able to get many sharp images at 1/4 sec when using a 50mm equivalent focal length or at 1/60 sec at the 400mm equivalent of a telephoto zoom. If you're particularly steady, you should get even more impressive results.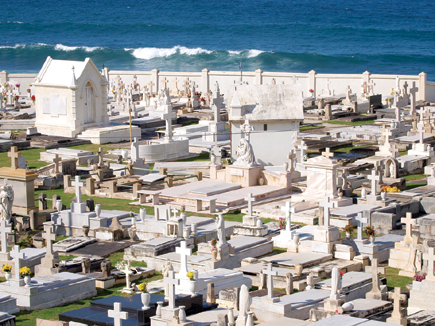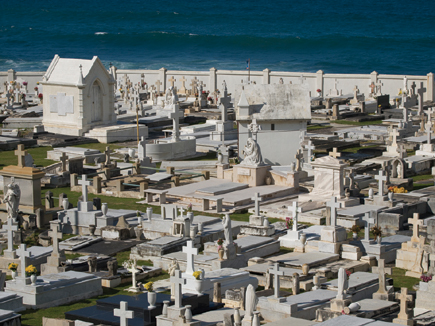 No camera system is foolproof and the E-3's multi-segment meter underexposed some light-toned scenes to some extent. Switching to the Highlight Spot metering mode--and taking the reading from the very brightest white area--produced a brighter photo. (Images made at ISO 100 at f/10 with the SWD 50-200mm zoom lens and a Hoya SMC PRO-1 polarizer.)
Live View Technology
Employing the same Live View technology as the EVOLT E-510, the E-3 also allows for an accurate evaluation of white balance, exposure, depth of field, and Image Stabilizer effectiveness. Even in low light the preview image is quite bright and crisp. Manual focusing is the ideal choice in Live View, with up to 10x magnification to check for critical focus, valuable especially in "macro" photography.

Autofocus can be activated, too, by pressing the AE-L/AF-L button. The 11 AF points are then displayed on the screen and they light up as they do in the optical viewfinder; shooting data and a grid pattern can also be overlaid. For autofocus operation, the camera must move the reflex mirror down; that interrupts the live preview but only for an instant. There's more shutter lag with autofocus in Live View but it's still fast enough for most static subjects. When you decide to take a photo, the monitor goes dark again for about 1 second. This is all typical with any Live View system in cameras that employ the conventional phase-detection AF technology.
The articulated monitor allows for using Live View from a high level or from ground level with great convenience. When shooting in this manner, autofocus is a useful feature; while autofocus does cause a bit of shutter lag in Live View, that's not a problem with most stationary subjects.
Evaluation: Live View is not as simple and quick as it is with compact digicams, but it can be convenient, especially when using the articulated LCD monitor in high- or low-level shooting. The Nikon D300 and Lumix DMC-L10 provide a second AF option, using contrast-detection technology that allows for autofocus without lowering the reflex mirror. That feature (not available with the E-3) maintains a constant live preview but in my tests of the DMC-L10, focusing time increased to almost a 1/2 second.

Studio photographers might appreciate Live View if the E-3 could provide a preview image on a large computer monitor. While tethered operation is certainly possible when using the optional Studio 2.1 software, the camera's connecting cable system cannot transmit a live view image to a computer.
Live View is very convenient when used with manual focus, especially with the magnification feature for confirming precise focus. The ability to preview the effect of any exposure, white balance, or aperture setting is also useful. (Image made at f/8 at ISO 200, with the SWD 50-200mm zoom at 200mm; a Hoya SMC PRO-1 polarizer was also used.)
The ability to quickly preview the effects of any white balance or exposure override is a real bonus, making it easy to get just the right effects every time. The LCD image is bright in most conditions. In dark cathedrals, I activated Live View Boost (gain-up) for a brighter display. The preview changed to monochrome in really dark locations but Live View was helpful in surprisingly dim conditions, making it useful for low-light photography.
The camera's continuous tracking AF system often provided a 100 percent success ratio in outdoor action photography, and it was reliable even in low-light conditions. When the shutter speed was adequately fast to prevent motion blur, many of my images were sharp. (Image made at ISO 1600, at 1/200 sec, using the SWD 50-200mm zoom lens.)
Performance And Image Quality
During the test period, I made hundreds of images in Puerto Rico and during events closer to home to test reliability, speed, and image quality. Start up took about a 1/2 sec and the camera responded instantly to any photo op. Autofocus was very quick with an older Zuiko 14-42mm f/3.5-5.6 zoom and lightning fast with the new 12-60mm f/2.8-4 SWD (Supersonic Wave Drive) lens. While shooting an indoor equestrian event and a hockey game with the new Zuiko 50-200mm f/2.8-3.5 SWD zoom, AF remained highly reliable. Particularly with an (ultrasonic) SWD lens, the E-3 is absolutely first-rate in all aspects of AF performance, making this system a fine choice for action photographers.

This camera provides four Picture Style modes plus various monochrome effects and an unusually wide range of overrides. These allow for modifying every imaginable aspect of an image. For the sake of consistency, I conducted initial testing with largest/finest JPEG capture using the default settings in Natural Picture Style mode. Later, I began to experiment with other options such as monochrome with various filters, gradation control, contrast, sharpness, saturation, and noise reduction adjustment, as well as raw capture, plus the many exposure and white balance options.
After initial testing in the Natural Picture Style mode, I often switched to the Vivid mode for making more "punchy" travel photos. The E-3 provides numerous options and overrides for controlling the exact "look" of a JPEG image, making it easy to achieve any desired effect. (Image made at ISO 100 with the SWD 12-60mm zoom and a Hoya SMC PRO-1 polarizer.)

LATEST VIDEO

SPONSORED VIDEO