Nikon AF-S Nikkor 300mm f/4E PF ED VR Lens Review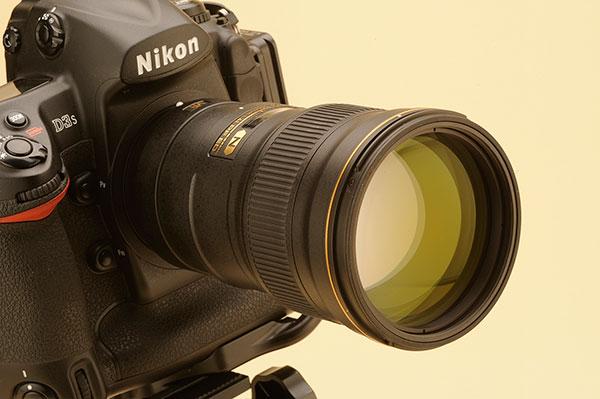 Chances are if you take a poll of what photographers picked for their first telephoto lens, it would be the 300mm. For one thing, it's a good choice for those starting out in wildlife or sports photography and, given the nature of millimeters, it's relatively inexpensive as compared to the big guns like the 400, 500 or 600mm lenses.
Added to all this, those with a DSLR camera sporting an APS-C sensor will boost the focal length up to around 450mm without any loss of light while those with a tele-extender will lose a stop to f/5.6. (But then again, in the digital age, a boost up with the ISO will negate this slight shortcoming without any problems.)
I too started with a 300mm lens. Not much of a 300mm, for sure though. It fit on my Pentax and was a pre-set lens of around f/5.6 but, for me, it was surely a step up in my journalistic endeavors on the local newspaper.
Naturally I started to upgrade and since I was moving into the Nikon system, I had the 300mm f/4 EDIF AF, then the 300mm AF-S Nikkor f/4 ED. In between all this, I had a chance to purchase a mint ultra-sharp and fast Nikkor 300mm f/2.8 lens from a friend and because of its large f/stop, it's my go-to lens for most of my outdoor activities using a tripod simply because of its bulk and weight.
Now you have yet another choice just entering the market. It's Nikon's new AF-S Nikkor 300mm f/4E PF ED VR lens ($1,999) for use on both full frame FX (how I tested it) and APS-C-sized DX (you can make the usual calculations surrounding additional focal length) DSLR cameras.
Let's look at the features of this lighter and shorter 300mm Nikkor lens. (Nikon says the new AF-S Nikkor 300mm f/4E PF ED VR is the world's lightest 300mm full-frame fixed focal length AF lens. It's nearly 30% shorter and 1.5 lbs. lighter than its predecessor, which came out over a dozen years ago.)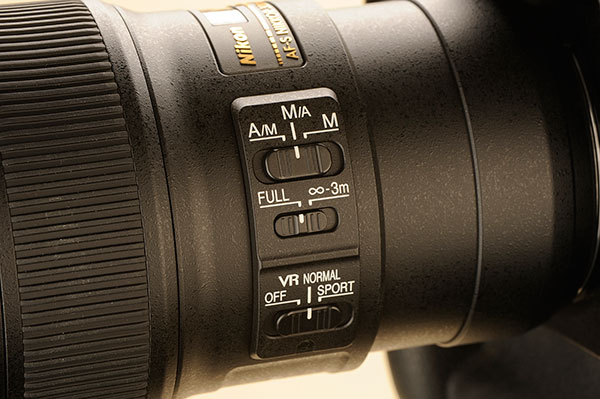 Features
We all know the AF-S in this Nikkkor lens relates to the fast and silent focusing system, which in the new 300mm f/4E PF ED VR is impressive. The lens' autofocus is fast, right on the money and for following anything at speed, you can count on it.
The Nikkor 300mm's f/4 aperture is common among lenses of this class and price, but the PF will throw many when looking at the specifications. The PF stands for a (in Nikon terms) Phase Fresnel lens element, the first of its kind in any Nikon optic. Lighthouses have used Fresnel lenses forever because they simply capture more of the oblique light from any light source and, thus, are able to project a strong beam over longer distances.
When used in the design of a lens with a relatively large aperture it allows the engineers to make a lens without the bulk (weight) or quantity (less elements) of material that might be required by a lens of a conventional design within the same focal length.
According to Nikon, the Phase Fresnel lens element is designed to achieve "new levels of sharpness and clarity with virtually no chromatic aberration of ghosting." Now combining all this new technology with Nikon's propriety Nano Crystal Coat (N), Fluorine Coating and Extra-low Dispersion (ED) glass and you should have one heck of lens. For the record, I did review the MTF (Modulation Transfer Function) curves, which give you an idea of a lens' performance, and they are impressive indeed!
For those who like to hand hold a telephoto, this one might be the ticket. In looking over the specs, the older "D" type lens checks in at 51 ounces, measuring nine inches long without the extended lens hood. This new lens is only six inches in length with roughly half the weight at 26.6 ounces.
For a comparison, if you have the Nikon 24-70mm f/2.8 lens, it is equal in length so you can get an idea of its overall size. Now add 4.5 stops of Vibration Reduction protection with a Sports Mode for rapidly moving subjects, an Electromagnetic Diaphragm to keep up with today's high-speed, high-resolution cameras and to me you have the ideal lens for all types of sports or nature photography. And with its reasonable price point of just under two grand, the Nikkor 300mm f/4E PF ED VR is quite a bargain.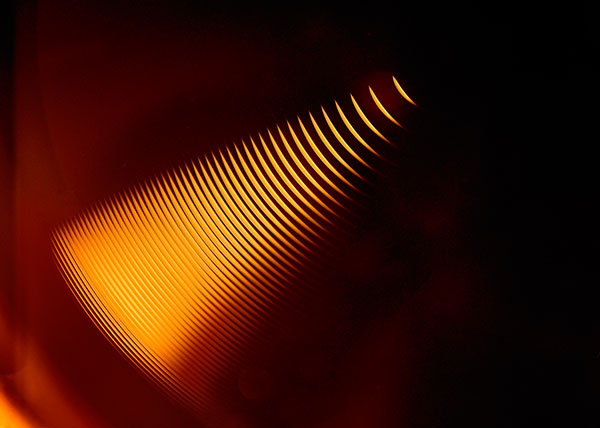 Build
In physical makeup and handling, the Nikkor 300mm f/4E PF ED VR is made in China (not Japan) and being a new "G" lens with an electronic diaphragm it will work on only the most recent cameras since 2007. For those who have the older cameras or a film camera, it may autofocus but no VR and you are limited to shooting wide open (f/4) only.
Now the norm, this Nikon lens will take all 77mm filters and polarizers and with the internal focus feature, will allow you to get close enough (4½ feet) to be an ad-hoc macro lens on some subjects without your filter attachment turning in the process.
Looking at the lens, you have focus scale at the top in feet and meters with the control buttons on the left side. From the top you have the A/M, M/A and Manual controls depending upon which priority you like.
There is a Full and ∞ ↔ 3 meters slide switch and the VR control to read, Off, VR Normal and VR Sport which is something new and can be used for subjects (like athletes) moving unpredictably. Behind all this is a groove for the optional RT-1 Tripod Collar ($170) but since the lens is light enough as is, I see no problems of the camera supporting it on a tripod. I tried the lens on the Nikon D3, D3s and D4s with great results.
To roundup the features on this lens, the lens barrel is made from what looks like a tough industrial grade polymer, nothing new for new generation lenses from all makers. It has the weather resistant seal at the metal lens/camera mount and right from the box includes a lens shade, front and rear lens covers, a ballistic quality carrying case and instructions all with a 5-year USA warranty. Inside you will find 16 elements in 10 groups with a nine blade rounded diaphragm closing to f/32.
Performance & Image Quality
Out in the field, the Nikkor 300mm f/4E PF ED VR lens was a pleasure to use. Over the weeks I used the lens, it went with me around New England, down to Jamestown, R.I, and into New York and Pennsylvania. Not once did it let me down and during the testing, I took all of the images and checked the corners for fall off with nothing unusual or distracting at the apertures I was shooting at.
I was pleasantly surprised with the sharpness, clarity and color of the photos, and even more so when using the effective VR mode. But perhaps because the lens is lighter than most at this focal length and aperture, Nikon's motion compensators seem to favor the heavier lenses when the switch is on for super sharp photos as the mass of a lens has a distinct advantage in handheld shooting. In all probability, this is the reason for such a wide range of VR power of 4.5 stops. That said, to play it safe for important photos, I would stay around higher shutter speeds whenever possible and shut if off when on a tripod.
Bokeh or the ability to soften the background with the Nikkor 300mm f/4E PF ED VR – especially when shooting wide open – was phenomenal. One of the photos included with this article shows my wife sitting peacefully on a park bench in Jamestown. Even shooting at f/5.6 to get some of the flowers in focus, the background is pleasant and forgiving; at f/4 it is wild especially on close-ups of wildlife or birds. Still another photo of the marigolds around the house does show the lens performing at f/4 in a semi macro mode. When aiming the lens at speeding trains, the lens tracked it perfectly, working in harmony with the camera on continuous tracking.
Conclusion
To me, Nikon's new Nikkor 300mm f/4E PF ED VR is the perfect storm of everything in modern optics coming together. The quality is there as is the innovation with the Fresnel lens and the lens is sharp. Really sharp! However, in all cases, the overall sharpness depends on the photographer and if you don't follow the proper technique, all is lost no matter how much the lens is rated.
In the field, I found the weight of the lens was just right to carry around on photo treks; the focus ring falls right in place with my left hand, as does the control buttons on the left side. The only thing I would suggest is that Nikon have a special offer (rebate or a percentage off) on that seemingly expensive tripod collar when you purchase the lens and send in the serial number. Other than that, this is a terrific offering from Nikon.
Nikon claims this is the "world's lightest 300mm lens." I honestly believe that and with new camera technology on the horizon and this innovative telephoto's ability to produce sterling images, the days of the hefty 300mm f/2.8 lens may be numbered.
More information on the Nikkor 300mm f/4E PF ED VR here. Check out more of my test images below.