Nikon AF-P Nikkor 70-300mm F/4.5-5.6E ED VR Lens Review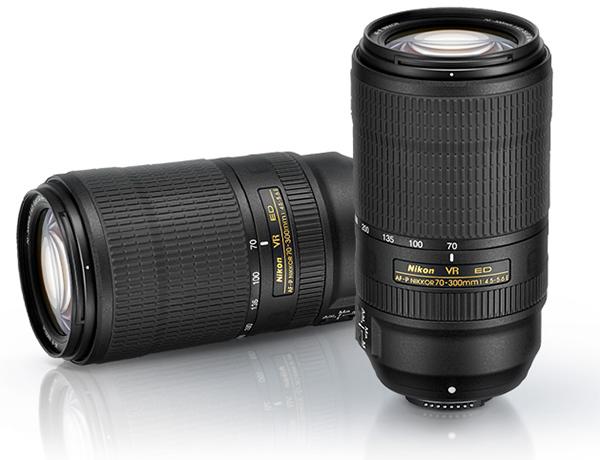 Nikon launched an intriguing new lens this summer though you might have missed it. For whatever reason, the AF-P Nikkor 70-300mm F/4.5-5.6E ED VR, which was announced the second week of July, slipped under most photographers' radar and that's a shame. I recently had a chance to test out this surprisingly lightweight and compact wide-ranging zoom lens from Nikon while shooting with it from the field level press area at a Major League Baseball game and came away impressed.
The following are my thoughts and impressions of AF-P Nikkor 70-300mm F/4.5-5.6E ED VR. I've also included seven full resolution test images I shot with the new Nikon 70-300 during the game in this review (click on the web-sized photos to open up full res shots, which will allow you to zoom in.)
Field Test
First off, full disclosure: I'm a Mets fan and tested out the AF-P Nikkor 70-300mm F/4.5-5.6E ED VR during a game this summer that pitted the New York Mets against the Texas Rangers. Because of my Mets bias, most of the images I shot with the Nikkor lens were of Mets players, including six of the seven in this review. The Mets also happened to win this particular game, which was a rare thing in this disappointing season for the team, so please cut me a little slack. ;-)
Now that that's out of the way, here's a little background on the shoot and on the lens itself. I was able to shoot the game in the photographer's press areas along the first base and third base lines, which were ideal spots to try out this long zooming lens from Nikon. I was surrounded by professional sports photographers using higher-end, telephoto lenses with longer focal lengths on pro-grade DSLR bodies.
My set-up was a little more enthusiast-level, for lack of a better description. I used the Nikkor 70-300mm F/4.5-5.6 on a Nikon D7500 DSLR camera body, which has a 20.9MP DX-format (APS-C) sensor, turning the lens' effective focal length into 105-450mm. This long zoom ratio helped out when trying to isolate players on the field.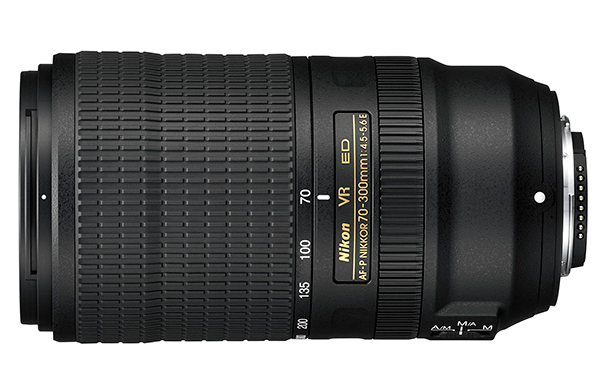 The new Nikkor 70-300mm lens features enhanced Vibration Reduction (VR) image stabilization capability, which Nikon says gives photographers up to 4.5 stops of VR stabilization to help capture sharp images and videos, even in low light while handheld. While most of the pros were using monopods to stabilize/support their massive pro lenses, I shot the new 70-300 handheld to test out the enhanced VR tech and, simply, because it was less cumbersome.
My set-up probably didn't help me achieve the same level of sharpness in my images as their fully stabilized, $11,000+ lenses, but I think this 24-ounce, $750 piece of Nikkor glass did fairly well given the circumstances and should be more than enough lens for most enthusiast photographers. Some photographers might balk at a zoom lens with only a maximum aperture of f/4.5, but one only need look at this new Nikkor's wide focal range, relative low cost, and slim size and weight, to understand the trade-off. And as I found out in my shoot at the MLB game, you don't always need f/2.8.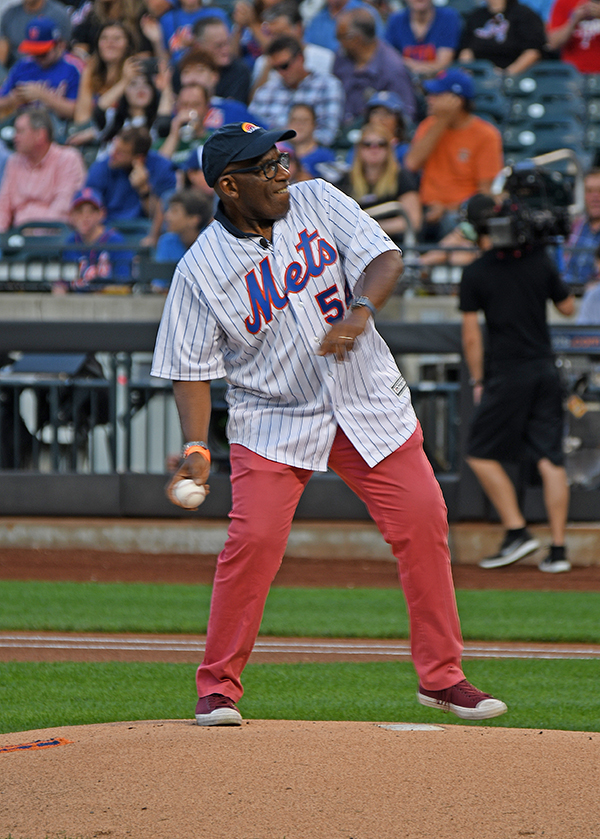 Build
No, the Nikkor 70-300mm F/4.5-5.6 is not the kind of lens you'd want to use to photograph sports or wildlife in inclement weather without some kind of rain cover. But, like I said, it only weighs 1.5 pounds with a length of 5.75 inches and a diameter of 3.27 inches, so it will easily fit into most standard photo backpacks.
Nikon's Internal Focusing design keeps the lens relatively compact, even when fully zoomed out. The Nikkor 70-300 is so lightweight and unassuming it's easy to forget how much reach it offers. (The new lens is actually approximately two ounces lighter than its predecessor.)
The new Nikkor 70-300mm F/4.5-5.6 does offer basic "dust and drip resistance," according to Nikon, so a dirty field on a windy day with a few splashes of rain won't cause any problems. Photographing the Mets on a beautiful late summer night was, of course, no trouble at all.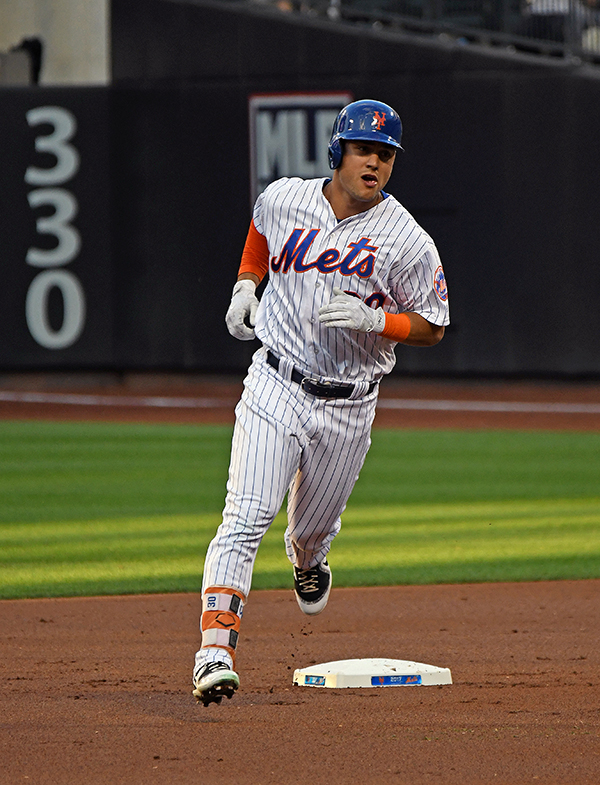 The zoom ring on the Nikkor 70-300mm is generously sized and the lens racks in and out smoothly and relatively quickly. This was key for shooting baseball because of the small size of the ball and the great distances that can occur between action on the field. For instance, if I was focusing on the hitter and contact was made with the ball, it was easy to swiftly adjust my point of focus to capture someone making a catch in the outfield or throwing the ball to first base.
Performance & Image Quality
The Nikkor 70-300mm was a fast and quiet performer thanks to the new stepping motor (AF-P). The P in AF-P stands actually stands for Pulse motor, which is a type of stepping motor. This is Nikon's first AF-P lens designed for both FX (full frame) and DX (APS-C) cameras.
While the AF-P wasn't, totally, necessary for shooting a noisy baseball game, I could see it coming in handy when capturing quieter sports such as golf or when trying not to disturb wildlife you're photographing. It's worth noting that the stepping or pulse motor is also designed to make the autofocus smoother and more accurate. It engages when shooting video as well, which is a big help for capturing smooth HD or 4K footage.
As mentioned earlier, the lens' f/4.5 maximum aperture was not ideal for shooting sports in challenging lighting. The game started in later afternoon sunlight and shadows and ended in the evening under stadium lights and at times the Nikkor 70-300mm F/4.5-5.6E ED VR lens struggled to lock in focus, which is not unusual even for higher-end lenses.
However, the combination of the enhanced VR in the new lens and features like the electromagnetic diaphragm mechanism (the "E" designation in the lens' name), which helps keeps exposure consistent during burst shots of action, helped me nail many of my shots. In particular, the shot of Mets' player Asdrubal Cabrera getting a hit showed surprisingly good sharpness deep into the frame, which is saying a lot considering I captured it handheld.
At the same time, the slower maximum aperture of this enthusiast-level lens didn't blow out the background as dramatically as would pro-grade glass. But, like I said, it's a trade-off and, in the end, I was really pleased with how well this affordable wide-ranging zoom performed.
Conclusion
While the heavy duty, expensive professional Nikkor lenses may get all the publicity, there's something to be said for a less pricey but extremely versatile piece of glass that can get the job done. And that's exactly what's the AF-P Nikkor 70-300mm F/4.5-5.6E ED VR is all about: affordability and usefulness. Made for both FX-format (full frame) and DX-format (APS-C crop) Nikon DSLRs, this new 70-300mm lens acquitted itself quite well while standing shoulder to shoulder with pro sports shooters using glass that cost and weighed more than 10x as much. In fact, I loaned it to one photographer during the Mets game so he could try it out and when I asked him what he thought, he responded: "I don't want to give it back." Sounds like a hit to me!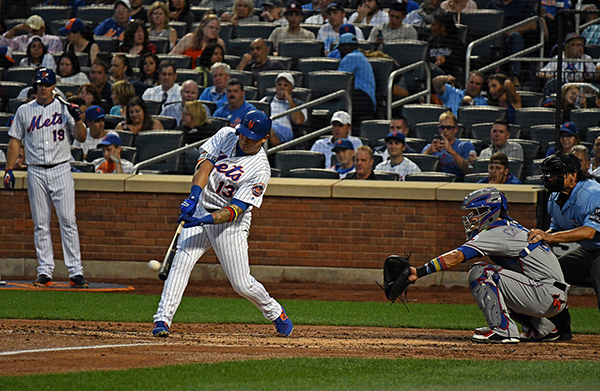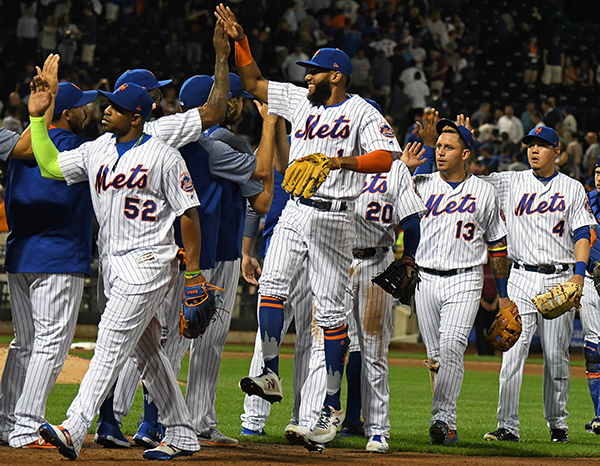 FEATURED VIDEO