Nikon's D2Xs; A Sporty, Speedy Pro SLR Upgrade
When Nikon refines a camera but does not substantially change its attributes the company often designates the change by adding a lowercase "s" to the model name. It did so with the revamped D70 (the D70s) and now has done the same with their latest flagship pro digital SLR, the D2Xs. (As we went to press the D70s has been replaced with the D80, so interim status is removed.) Like its predecessor, the D2X, the D2Xs sports a 12.4-megapixel CMOS sensor. At quick glance, the two models would be hard to tell apart. Internally, the changes wrought are evolutionary rather than revolutionary. But changes are made to models like this for a reason--and our instincts are that the change came about because of advances in technology since the D2X was first made, and feedback on that original model from the company's substantial pro constituency.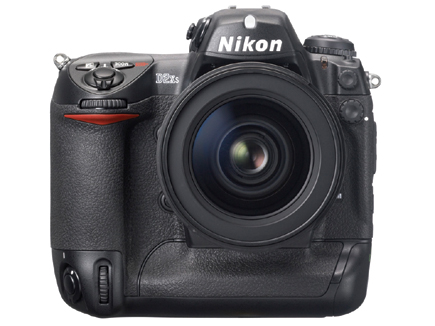 There are some matters untouched by the change, namely, the 1.5 multiplication factor for 35mm lens focal length designations, LCD size, and aforementioned sensor megapixel count. (For a rundown on D2X specs see Tony Sweet's review on our website, www.shutterbug.com, by typing in Nikon D2X in the Search box.) There are other features that have been enhanced, some subtle and others linked directly to shooting convenience and workflow. One of the main changes is aimed at action shooters who want to take advantage of the camera's High-Speed Crop mode and how the viewfinder adapts when that choice is made. When working with this camera you quickly see that while it has many attributes it is clearly a sports and action shooter's dream machine.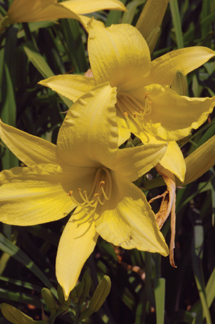 Having a 105mm Macro lens on the camera always tempts me to do florals, and this time was no exception. The VR bonus on the lens means that you'll perhaps never have a handshake macro shot again, and that f/2.8 means ultimate control of depth of field, from soft backgrounds to maximum sharpness at f/32.
All Photos © 2006, George Schaub, All Rights Reserved
All Charged Up
Another is the enhanced battery life, which Nikon claims can yield up to 3800 shots per full charge. While we didn't click away to test this (someone at Nikon USA did, but we won't say who) we ran around shooting for a few days, including intense sports sessions, and still had plenty of juice to spare. No doubt, this will be appreciated by sports, event, and wedding photographers, but perhaps travel and location stock photographers will benefit the most from this amazing shooting capacity.
There's no question that the D2Xs is a pro camera that can handle many levels and types of shooting activities, but where it really shines is in catching the action. Combine a super-fast and accurate AF setup with High-Speed Crop mode for 8 fps shooting and you can catch just about every key moment in your sports event. Playback is like looking at a flip card book of the action images. These shots were made with a 1/20 sec exposure at f/22 (panned) and a 1/1280 sec at about f/3.5 using Shutter-Priority Exposure mode at ISO 200.
Responsive And Fast
The D2Xs is ready to shoot when you are, with near instantaneous start up and negligible shutter lag time (the time between pressing the shutter and actual exposure). These features should be considered standard by now in pro models, and Nikon does not disappoint. AF is also super fast, with 11 sensors, nine of which are cross-type laid out in the classic Rule of Thirds pattern. Another speedy item is the camera's potential 8 frames per second (fps) shooting rate. I say potential because the "normal" fps rate is 5 frames per second, and if you want to get to 8 you go into the High-Speed Crop mode.

To get there you can go into the menu and choose High-Speed Crop mode or better yet go into Custom Functions and make it a custom camera setting. CS f5 allows you to set it up so that by pressing in the Function button on the camera (lower right front) while you rotate the Command dial you get a slightly opaque mask in the finder that is the crop for the 8 fps mode. By pressing the Function button again and turning the command dial you can toggle back to a Full Screen mode and 5 fps shooting rate.

This seems like an excellent facility for event photographers who might be switching between action shots and candids; of course, focal length will determine how much crop you can afford. High-Speed Crop mode choice does cut down the resolution to a bit more than half (6.8 megapixels) but the logic is that action shots for newspapers, etc. need not be such high res and that if you need high res you can live with the 5 fps. The opacity mask lets you see what's coming in from the sides rather than using indices or marks on a specific screen, a big improvement I think over the past model. It does cut down on the number of focusing points available, as the mask blocks some, but it seems to actually pack them tighter in the frame so that AF is extremely accurate, a true benefit when the action gets fast and unpredictable.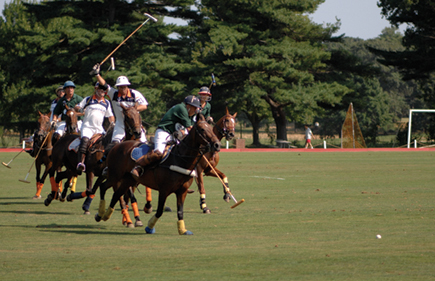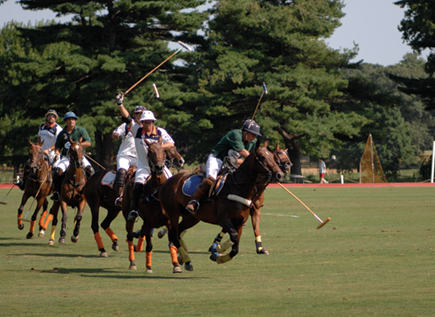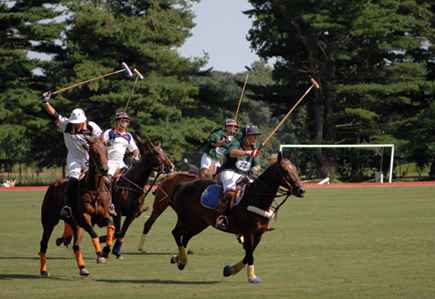 Here's a 1 second sequence of shots, cropped slightly, made of some polo action using the Nikon D2Xs in High-Speed Crop mode.

LATEST VIDEO

SPONSORED VIDEO
Testing Tamron's SP 150-60mm G2 lens while capturing birds and alligators in Apalachicola, Florida.