News & Notes
We welcome your comments on articles, photo and digital events, feedback on how we're doing, constructive criticism, and friendly advice. We reserve the right to edit for brevity and to paraphrase longer comments if necessary. You can send us letters by US mail at Editor, News & Notes, Shutterbug Magazine, 1419 Chaffee Dr., Suite #1, Titusville, FL 32780, or by e-mail at: editorial@shutterbug.com. We look forward to hearing from you!
liveBooks Provides Contest Winners Tools To Market Their Photography Worldwide
Continuing to support emerging, talented photojournalists with its sponsorship of National Geographic's "All Roads Photography Project," liveBooks, Inc. is providing the winners of this year's international competition with a hands-on workshop about web marketing and their own liveBooks personalized website. This helps winners to gain an understanding of how to leverage the web to increase the exposure of their work and how to capitalize on that exposure with professional marketing skills.

The All Roads Photography Project, now in its third year, recognizes and supports talented indigenous and minority-culture photographers from around the world who are documenting their changing culture and communities through photography. The program also provides a forum for photographers to showcase their unique perspectives to a global audience through exhibitions and panel discussions and offers all winners workshop and networking opportunities. For a complete schedule of traveling exhibits and film festivals from the All Roads Film Project, visit www.nationalgeographic.com/allroads.

Nik Software Establishes "Team" Of Pros To Support Education In Photography
Nik Software, Inc. has formed Team Nik, a group of professional photographers who will teach skills vital to pros, in addition to offering the latest insights and techniques in digital photography that everyone can use. Team Nik members will work with Nik Software to develop educational programs related to the company's products, while also focusing on teaching a broad range of techniques and skills that cover the entire spectrum of digital photography, including image capture, editing, printing, archiving, and more. The initial team, composed of 12 well-respected professional photographers, includes Suzette Allen, Doug Box, Carl Caylor, Rick and Deb Ferro, Hanson Fong, Don Gale, Michael Gilbert, Joseph and Louise Simone, Tony Sweet, and Vincent Versace. For more information, visit www.niksoftware.com.

New Website For Hawk Mountain Papers
Hawk Mountain Papers has redesigned their website for greater ease of use. Now customers can search for paper by thickness, brightness, or what type of printing is being conducted. For more information, visit www.hawkmtpaper.com.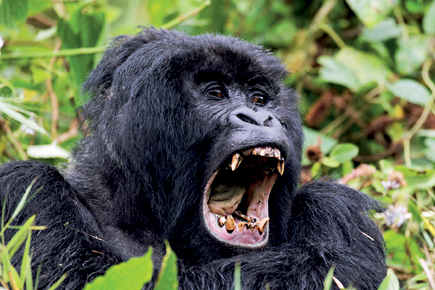 © 2006, Cameron Myhrvold, All Rights Reserved
16th Trierenberg Super Circuit 2007
The Trierenberg Super Circuit has again established itself as the largest annual salon of photography in the world: In 2006 the Circuit received more than 50,000 entries from 105 countries. The four general themes of the competition are open to monochrome and color prints, color slides, and digital files. In addition, there are 17 different theme sections, including "nature and wildlife" and "architecture and sights." All participants will receive a 200-page catalog that contains more than 800 reproductions of the best prints and slides. Prizes to be won include money, medals, and trophies. The closing date for entries is May 2, 2007. For more information, contact Trierenberg Super Circuit, Postfach 364, A-4010 Linz, Austria; fax: ++43 732 604030 13; e-mail: fotoforum@netway.at; www.supercircuit.at.

LATEST VIDEO

SPONSORED VIDEO
Testing Tamron's SP 150-60mm G2 lens while capturing birds and alligators in Apalachicola, Florida.