This New Software Uses A.I. to Dramatically Tweak Portraits with Just One Click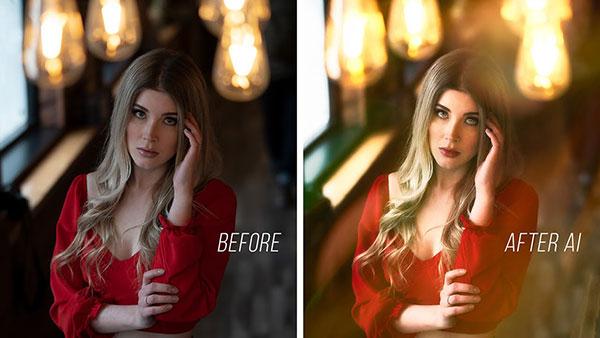 We've written about Luminar software many times before. This Photoshop/Lightroom competitor has some pretty neat tricks up its sleeve for enhancing your photos but wait until you see what's coming next.
In the below video, software guru Unmesh Dinda of PiXimperfect takes an early version of the as-of-yet unreleased Luminar AI app for a test drive to show how it can dramatically edit your photos with just one click. Luminar AI is the follow-up to Luminar 4 from 2019, which made some photographers' jaws drop.
"A.I. editing is real," Dinda says. "In this episode, we'll put the unreleased version of Luminar AI to test, and see how artificial intelligence can help us edit portraits. We will also review both the new and existing AI features and find out whether we can use it in our regular portrait retouching workflow."
Watch below as Dinda uses a beta version of the new Luminar AI to dramatically transform a portrait from drab to fab in no time.
"Today we're going to focus on the portrait retouching features of Luminar AI," he says. "We'll look at some new and also some existing features that use artificial intelligence and see how they shape up our portraits. We have a lot of examples for you and also a full retouch at the end."
Check it out and then go visit the Luminar software website for more details about this intriguing new piece of photo editing software.

FEATURED VIDEO