Nature Photographer Brendan Pattengale Uses Colored Sunglasses to Make These Painterly Landscape Photos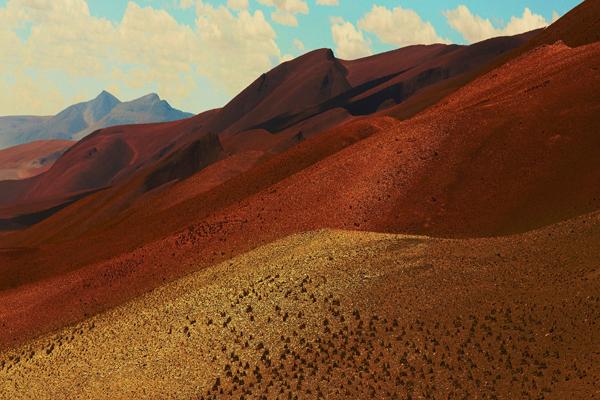 Nature photographer Brendan Pattengale employs his love of the great outdoors and a few secret techniques to capture vivid, painterly landscape photos during his travels around the world.
The Los Angeles based Pattengale developed an interest in landscape photography as a kid while backpacking with his parents in California's Eastern Sierra Nevada mountains. But his passion for landscapes really took off after a trip to Georgia O'Keeffe's Ghost Ranch in New Mexico four years ago.
Pattengale says after his trip to Ghost Ranch, "I've been on a maniacal quest for colors." His unique landscapes are on display at the Fahey/Klein Gallery in Los Angeles through April 8 as part of a show highlighting the work of young photographers.
While not revealing the specific techniques he employs to create these vibrant landscape images, Pattengale admits that his camera bag includes a variety of sunglasses with different colored lenses, which he uses to enhance his photos.
Pattengale's travels have taken him across the U.S. and to scenic spots in Chile, Bolivia and Iceland. He says, "I wait to see what the Earth and atmosphere reveal in regards to color."
You can see more of Pattengale's creative work on his Instagram page, and don't forget to follow us on Instagram at @ShutterbugPix where we're sharing our favorite photos from our followers. And be sure to take a look at our earlier story with the winners of the 2016 Landscape Photographer of the Year Awards.

FEATURED VIDEO