Nature Photo Tips: Photographing Water Reflections on a Colorful Autumn Day (VIDEO)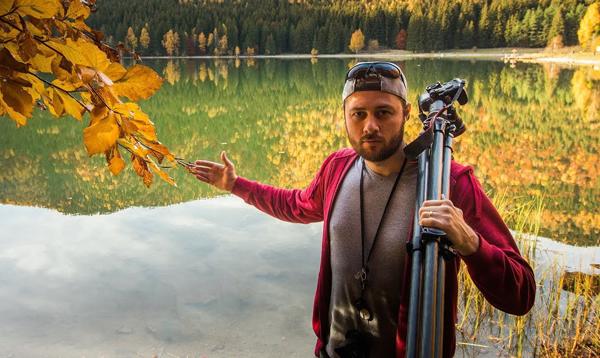 Autumn is our favorite time of year for nature photography, and scenes of colorful reflections on a lake, stream, or pond offer abundant opportunities for capturing spectacular landscape photos.
Toma Bonciu is a Romanian nature photographer, and in this tutorial you'll see him hike through a forest and photograph the colorful reflections of trees on a nearby lake. His tips are simple, but can make a big difference in your results.
Somewhat wary of bears that frequent the area, Bonciu finds himself in a beautiful setting with some very sweet light. While watching him work his magic, you'll learn some valuable tips on exposure, composition, and the use of filters.
Bonciu begins his shoot with a wide-angle lens and a three-stop ND filter to balance the bright background with the darker reflections on the lake. Then you'll see him turn to a telephoto lens for photographing tighter groupings of trees and their reflections.
As the light gets low and reflections begin to fade, Bonciu returns to his wide-angle lens for a few nice shots of tree branches and leaves against a darkening background. Then it's a quick hike back to the car before the bears come out looking for their evening meal.
You can find more advice from Bonciu on his website, and we urge you to take a look at another of his tutorials we shared recently with helpful tips on landscape composition.

FEATURED VIDEO