Got Bokeh?: Meyer-Optik Updates Legendary 50mm Trioplan "Soap Bubble" Art Lens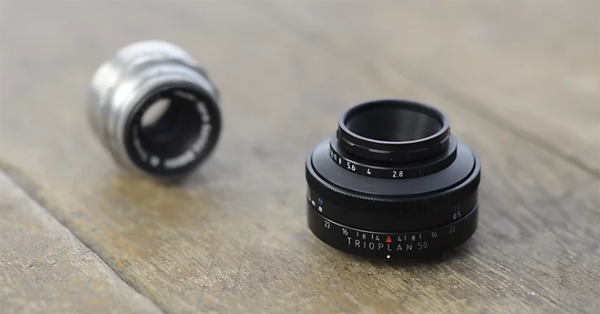 German optical company Meyer-Optik Gorlitz is celebrating the 100th anniversary of their acclaimed Trioplan line by relaunching the legendary 50mm Trioplan "Soap Bubble" lens, so named for its unique bokeh characteristics. The new 50mm f/2.9 Trioplan features premium build quality, modern coatings, and a 1:4 reproduction ratio for macro photography.
You can see some examples of the so-called soap bubble bokeh from this lens on the product's Kickstarter page.
Last year Meyer-Optik launched a successful Kickstarter campaign for their first modern Trioplan lens, a 100mm f/2.8, and began shipping a few months later. The Kickstarter campaign for the new 50mm f/2.9 ends in five days, and has exceeded the goal by over 12 times—raising almost $650,000.
Meyer-Optik Gorlitz was founded in 1896, and their current mission is to "make the best art lens on the market" using superior design, engineering and materials. The new 50mm f/2.9 offers the same soap bubble bokeh of its predecessor and utilizes a moveable front element to increase the reproduction ratio to 1:4 for close focusing to under 12 inches.
The Trioplan 50mm f/2.9 will be available in mounts for Canon EF, Nikon F, Sony E, Fuji X, Micro-Four-Thirds, M42, Leica M, Leica L, and Pentax K.
The lens is expected to cost about $1299 with delivery by January, 2017. There's still time to pre-order on the Kickstarter site.

LATEST VIDEO