This Massive 2540mm F/8 NASA Mirror Lens Is Selling on eBay for $33,500
Massive, exotic telephoto lenses are always fun to imagine shooting with and here's one giant piece of glass that's actually designed to capture rockets launches. According to the seller on eBay, the Jonel 100 2540mm F/8 Mirror Lens was used for capturing Saturn V and other similar rockets as they were launched into space.
Similar Jonel lenses also reportedly tracked and filmed the Space Shuttle Challenger disaster. The asking price for this piece of history that's still in working condition today?: a cool $33,500 via "Buy It Now."
As PopPhoto, which dug up this eBay listing, notes, this 2540mm lens was used with a Photo-Sonics 70mm 10R high-speed camera. That particular Photo-Sonics model is capable of shooting 125 frames per second and remains the world's fastest 70mm high-speed film camera.
While the lens is incredibly heavy – 180 pounds in its original case – the seller is only charging $350 for the shipping, which, we suppose, is a pretty good deal considering.
More details here. Check out some more photos of this beast below.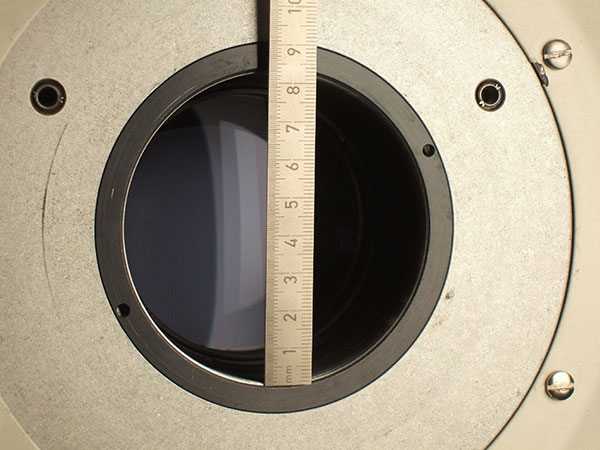 LATEST VIDEO