Lightroom vs. Lightroom Classic: Which is BEST For You? (VIDEO)
We regularly post Lightroom tutorials to help make post-processing easier and more effective. And often when we we do there are questions about the differences between Lightroom and Lightroom Classic. Today we'll end the confusion.
This tutorial is from our friends at the Rocky Mountain School of Photography (RSMP), a Montana-Based institution that's been preparing students for careers in photography since 1989. If you're thinking about investing in one of these Adobe programs, or switching from one to the other, the 11-minute video below explains everything you need to know.
Forrest de Saintonge (we'll just call him Forrest), Director of RSMP, says, "Both programs are fantastic, but they are made for totally different types of photographers," and he compares the key differences (and some similarities) between the two. He also discusses why many photographers have recently switched from Lightroom Classic to Lightroom.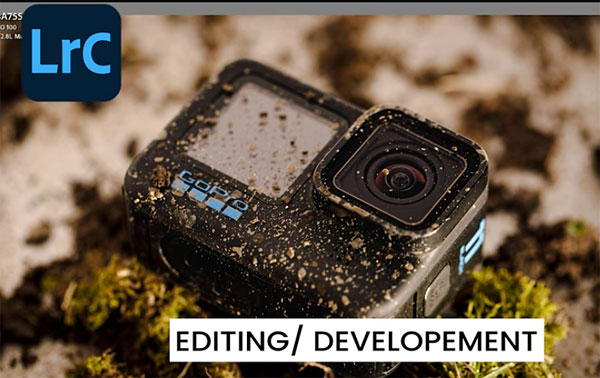 The most fundamental difference between the two programs is where your images are stored. As Forrest explains, Lightroom stores and backs up your images on the cloud after being uploaded to Adobe's servers. This means when you want to process a photo it's downloaded so you can make your edits before the changes are pushed back to the server.
Lightroom Classic, on the other hand, relies upon local storage, meaning your images and the adjustments you make are stored on your personal internal or external hard drive. As you'll see, this has important implications regarding backing up your work, and Forrest says, "I'm a huge proponent of a good, redundant backup workflow." With classic it's your responsibility to control that routine.
Of course the backup system your prefer is only the first of many key differences between Lightroom and Lightroom Classic, and Forrest covers all of the essential distinctions so you can decide which suits your personal approach to editing and saving your work.
There's a wealth of great advice on shooting techniques, editing, and photo equipment on the RSMP YouTube channel, so be sure to take a look.
We also encourage you to check out the tutorial we posted recently, explaining two new Lightroom tools another expert says, "you really need to use."

FEATURED VIDEO