Lightroom Tips: Here's How to Correct Photographs with Lens Distortion and Skewed Perspective (VIDEO)
It's been awhile since we've featured the work of French landscape pro Serge Ramelli, and this new tutorial is a good one. In just 12 minutes Ramelli demonstrates three Lightroom techniques for correcting photos with lens distortion and skewed perspective.
You're no doubt familiar with the problem of converging vertical lines when pointing a camera upward to photograph tall buildings, or trees in a forest. Sometimes that's the look you're after, but it's nice to be able to correct those and other lens distortions if you so desire.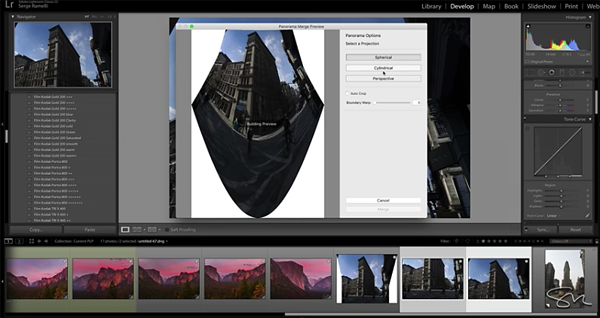 In the video below, Ramelli uses architectural images to illustrate how to correct spherical, cylindrical and other forms of lens distortion, but the methods he demonstrates are helpful for adjusting the perspective of other types of images as well.
You'll see why Lightroom's "Auto" correction setting isn't always the best approach, and learn which of the three techniques he demonstrates is a better option depending upon the specific image in question.
There are more shooting and editing tips on Ramelli's YouTube channel, as well as in an earlier tutorial we posted with both shooting and editing tips for better landscape photos.

FEATURED VIDEO