Lensbaby "Sweet 35": Super-Bokeh Images
Having shot with numerous Lensbaby products over the past years I've almost grown accustomed to their ingenious approach to image-making tools and the equally ingenious way in which they approach product design. I do have to admit that one area in which I took less advantage than I might have was in aperture control and how that affected depth of field in my Lensbaby shots, more from laziness or simply forgetting about changing the aperture inserts as I got involved in the shoot. (For those who have not shot with Lensbaby optics you lift in and drop out, via supplied magnetic wand, the various aperture rings corresponding to the diameter of the desired aperture for the optic in use.) Now, this impediment to getting the most from the optics (admittedly, again, my own) is removed with their latest product, the Sweet 35 Optic.
With an MSRP of $179.95, the Sweet in the name refers to the sweet spot in the frame, the area of focus surrounded by a gradual blur. The device has stops, marked from f/2.5 to f/22, and they function as click stops as you work, though partial stops are possible, with more facility in the mid-aperture settings. The ability to change stops as you work, which previously required dropping in the various aperture rings, will be a revelation to Lensbaby fans, and makes for expanded image options and newfound freedom when you work. Add in the 12-blade diaphragm along with the swing capability of the base and you have a "super-bokeh" potential that seems unmatched by any other lens I've used.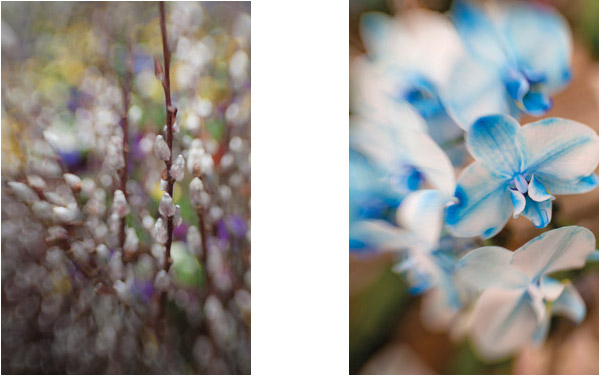 The compatible Lensbaby mounts, by the way, include the Composer, Scout, Muse, and Control Freak (see their website at www.lensbaby.com for the differences and other options these mounts afford). These adapters are available for Canon, Nikon, Pentax K, Sony alpha, and Olympus Four Thirds bodies. The Sweet 35 Optic is not compatible with their recently introduced Composer with Tilt Transformer.
The focal length for full-frame cameras is 35mm and for APS-C it's about 50mm or so, depending on your actual sensor factor. I tested it on Canon bodies with both full and APS-C sensors. The only limit I encountered was vignetting on extreme swings on the full-frame body, something that occurs considerably less or not at all on APS-C bodies. I did not test the unit on a Live View body, although I am sure that this would be an excellent way to work with this lens as well.
The 12-blade diaphragm is fairly unusual for any lens and 12 blades really does make a visual difference in out-of-focus highlights to a degree that I don't believe we've seen before. Fans of bokeh go on about the differences between the more typical seven-bladed and nine-bladed diaphragms, so this jump to 12 should make them downright rhapsodic. Add to this the close-focusing ability of the lens (which ranges from 3" to about 7.5" depending on the base mount—see website for match-ups) and you have something rather special in your hands.
I shot tests at the local Long Island Hicks Nursery annual flower show (there were numerous camera clubs there as well) and for all shots set ISO 400 as the highest sensitivity in the greenhouses and shops and worked in Manual Exposure mode without flash. As mentioned, on the full-frame camera I did get vignetting at complete side swings, but overall the Sweet 35 Optic made shooting at the show a real fun morning.
The folks at Lensbaby sent us some stats on the sweet spot ranges depending on aperture, from 15 percent at f/2.5 to 40 percent at f/22, telling in how aperture and degrees of unsharpness match up. The numbers might also be of interest to those still working with "drop-in" aperture rings. The true proof is in the pudding, so just mount the device on your camera and see what you can do. All I can say is that it's a trip worth taking, and while it is not something you'd want as a steady diet it sure is a refresher course for the eyes.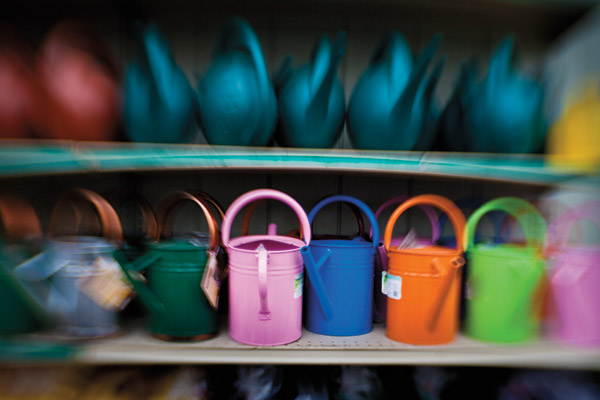 For more information, contact Lensbaby at: www.lensbaby.com.

FEATURED VIDEO