Leica Unveils Deliberately "Aged," Limited Edition M-P Correspondent Rangefinder Set By Lenny Kravitz
Leica has just unveiled a stylish new rangefinder camera set created in collaboration with rock star Lenny Kravitz: the Leica M-P "Correspondent" by Kravitz Design. The set includes a Leica M-P digital rangefinder camera and two classic Leica lenses: a Summicron-M 35mm f/2 ASPH and a Summilux-M 50mm f/1.4 ASPH, delivered as a set in a bespoke case.
The special edition is limited to just 125 sets worldwide and will be available in March 2015. Pricing for the Leica M-P Correspondent rangefinder set by Kravitz Design hasn't been announced yet but don't expect it to be cheap.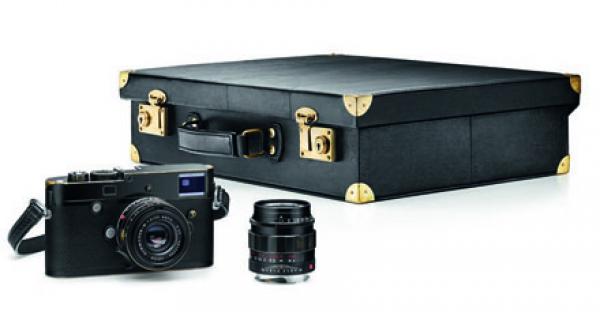 Leica's collaboration with Lenny Kravitz was born out of the musician's passion for photography. The first camera Kravitz ever used was his father's Leicaflex which he received at age 21, as a gift from his father.
The unique design of the Leica M-P "Correspondent" set was created in memory of this beautifully aged Leica camera. The glossy black enamel and the two lenses have been intentionally aged in homage a well-used camera system, showing to a distinctive patina that would result from years of use. To achieve this look, every camera and lens of the edition was aged by hand to create unique products.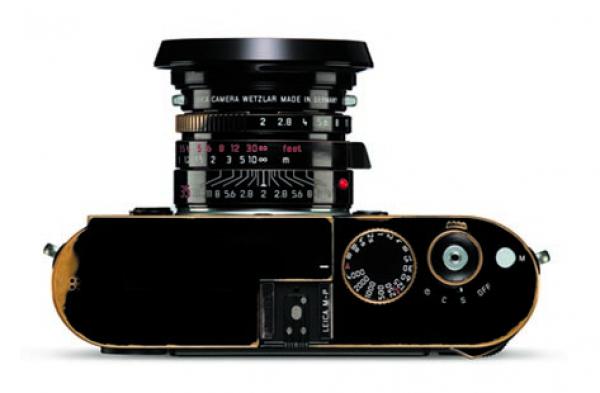 Another characteristic feature of the set is the unusual trim of the Leica M-P cameras in a high quality, durable snakeskin—naturally from controlled sources. The Leica M-P "Correspondent" set is complemented by a custom case handmade in Germany specially for this edition.
The custom case picks up the product design theme and is covered with the same material as the camera. The Leica Summilux-M 50 mm f/1.4 ASPH has been constructed in the classic design of its ancestor from 1959 and reflects the typical features of its predecessor—the scalloped focusing ring and a finely knurled aperture ring.
The camera and lenses of the Leica M-P "Correspondent" set are identical to their series production equivalents.
The Leica M-P offers all the technical advantages of the Leica digital rangefinder system cameras and possesses the same qualities for which the Leica M-System is renowned. In the case of the two Leica lenses, their essential properties include superior optical performance and versatility.
A book of Lenny's photography entitled Flash will be published by teNeues and available for purchase from March 15, 2015. Kravitz's photography offers unusual insights into the nomadic life of a musician. In addition to being distributed by the publishers, the book will also be offered for sale by Leica Camera in Leica Stores and Leica Boutiques. Lenny Kravitz will be showcasing photographs from this book at the Leica Gallery in Los Angeles, it will be open to visitors from March 6 to April 12, 2015.
More info on the Leica M-P Correspondent rangefinder set by here.

FEATURED VIDEO