Landscape Shooters: Learn This Pro's #1 Lightroom Secret and Download His Presets for Free! (VIDEO)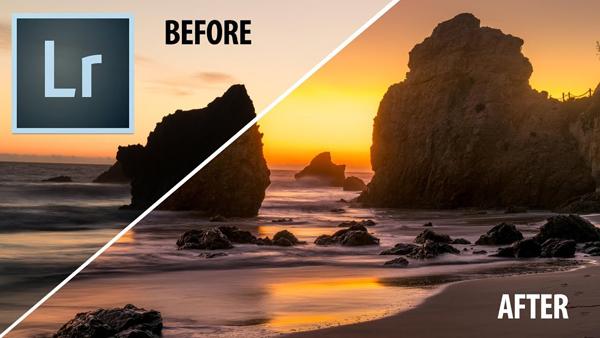 There's always more to learn about shooting and editing landscape photos, and in the powerful video below, top pro Serge Ramelli provides a bit of both. He also reveals his #1 Lightroom workflow secret, and includes a link beneath the video for downloading his presets for free.
Ramelli is a Paris-born landscape photographer currently living in Los Angeles, and we regularly share his tutorials because they are among the most popular we post. In this episode, he demonstrates how to quickly turn a good landscape shot into a great one by using presets he created himself.
While Ramelli offers a large package of presets for purchase, here he demonstrates how to download and install a free collection and integrate them into your workflow. Using a seascape photo he shot two days ago at Matador Beach in Malibu, Ramelli demonstrates how he turned the pretty scene into something quite magical.
Not only does Ramelli demonstrate how to apply presets for a variety of looks, he also provides solid advice for composing landscape scenes. So watch the video, download the free presets, and get to work!
You can find more helpful videos on Ramelli's YouTube channel, and be sure to watch an earlier tutorial of his we shared with seven great shooting and editing tips for making spectacular landscape photos.

FEATURED VIDEO