Landscape Photo Challenge: One Lens, One Location, and Three Great Compositions (VIDEO)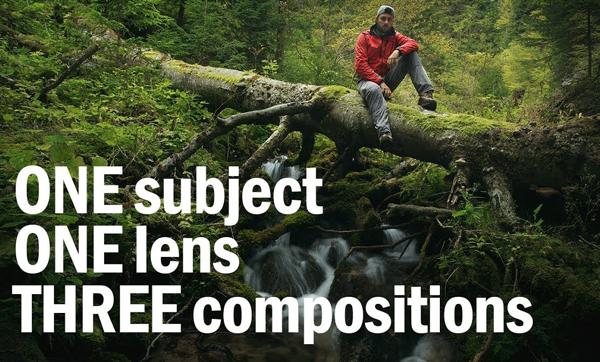 Romanian nature photographer Toma Bonciu (AKA "Photo Tom") is one of our favorite sources of quick and helpful videos for outdoor shooters. This episode is what you might call a "learning how to see" tutorial that will also unburden you of carrying extra gear.
The idea here is to leave everything at home except your camera and one lens, and attempt to capture three compelling landscape images at the same location. At first you may feel a bit naked without a full arsenal of equipment but this challenge definitely encourages creative thinking and will give you confidence the next time you confront a situation for which you didn't prepare.
What you'll realize after watching the video is there is no right or wrong lens for a given photo opportunity and that with a bit of experimentation with shooting angles and vantage points you can create special images with minimal gear.
There are more helpful shooting tips on Bonciu's YouTube channel, and don't miss a recent tutorial of his we shared, with 10 great tips for capturing dramatic autumn photographs.

FEATURED VIDEO