Kick off Your Weekend Early with These Adorable Portraits of Dogs by Pet Pro Kaylee Greer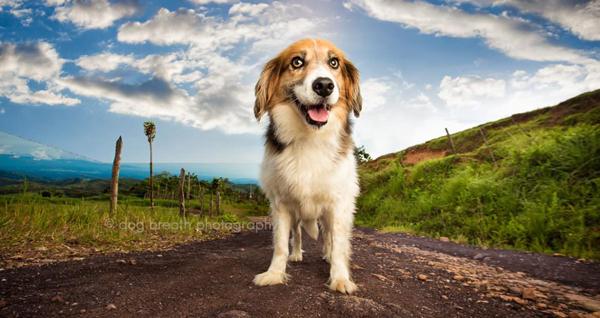 Kaylee Greer is an award-winning professional pet photographer known for her whimsical portraits of dogs being dogs. Her pet portraits delight dog fanciers everywhere, and also display a great mastery of her craft.
Based in Boston, Greer's sense of humor is evident in the name of her website, "Dog Breath Photography," and she says she's "fueled by the joy, whimsy and unrelenting happiness that is so uniquely canine."
Greer has traveled the world teaching pet photography workshops and her images are widely published in magazines and online. Her unique dog photos are also used in advertising campaigns and calendars as well as on greeting cards, packaging, and pet products.
Her passion for pets is not only evident in her beautiful commercial images, but by the fact she volunteers at local shelters to photograph homeless animals in an attempt to help them find a forever home within the Boston community.
Greer also publishes a charming blog that is well worth following by anyone who is fond of our canine friends.
You can find more of Greer's fine imagery on her Instagram page. Be sure to check out an earlier story we posted featuring enchanting photos of dogs and little kids, and don't forget to follow us on Instagram at @ShutterbugPix where we're sharing our favorite photos from our followers.

FEATURED VIDEO