How to Use Your Camera's "Most Underrated Feature" for Better Photos (VIDEO)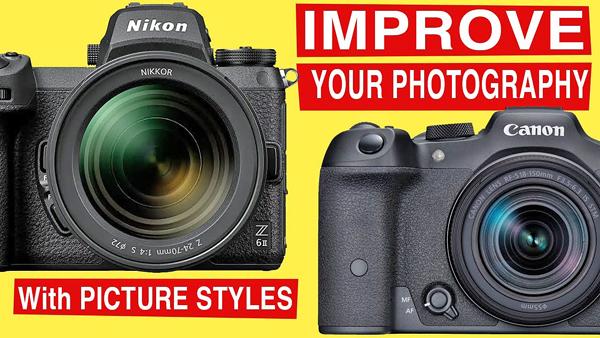 Once photographers set up a new camera, they tend to use the same functions over and over again, without investigating other capabilities that can really make a difference. In the quick tutorial below you'll be encouraged to give an overlooked feature a try, and we're convinced that better images will be the result.
This eight-minute episode comes to us from Photo Genius, a popular Australian channel that's been providing helpful online tutorials and workshops for over 10 years. Today's topic involves what are called Picture Styles, Picture control, or Creative Styles—depending upon the camera you own.

While the video below is intended for beginning and intermediate photographers, more advanced users will also pick up a few tips. In just eight minutes instructor Paul Farris explains how to up your game by using what he calls, "The most underrated camera feature for improving your photos.
"For simplicity we'll refer to this feature as Picture Styles, without repeating the alternate nomenclature, and Farris demonstrates how using this approach will inject a strong dose of creativity onto your work. Best yet, you can employ Picture Styles for just about any type of photos you shoot.
Farris begins by displaying three version of an image—each with a different look. As you'll see, sometimes the variations are subtle, while other times the difference is significant—depending upon which Picture Style you select.
Simply put "This is a camera feature that will allow you to quickly and easily change the look and appearance of your images." You can even create a variety of b&w photos with this simple technique. Farris explains everything you need to know, so take a look and give this a try over the weekend. We think you'll be glad you did.
And check out the tutorial we posted with another experienced pro, demonstrating how to shoot great outdoor photos in terrible light.

FEATURED VIDEO